After months of speculation, Victoria Beckham has finally appeared to confirm she will be attending the Royal wedding next month.

During an appearance on The Late Late Show with James Corden to promote her new collection for Reebok, the 43-year-old was asked whether she had bagged herself a sought after invite to Prince Harry and Meghan Markle's big day.
Turning very coy, Victoria stammered over her words as she replied: "I, uh, I don't know".
"She's totally going," James teased her.
The mum-of-four then replied: "Yes. England is so excited. It is so great, isn't it? They look so happy," which is definitely a confirmation that she and husband David got their invitation in the post…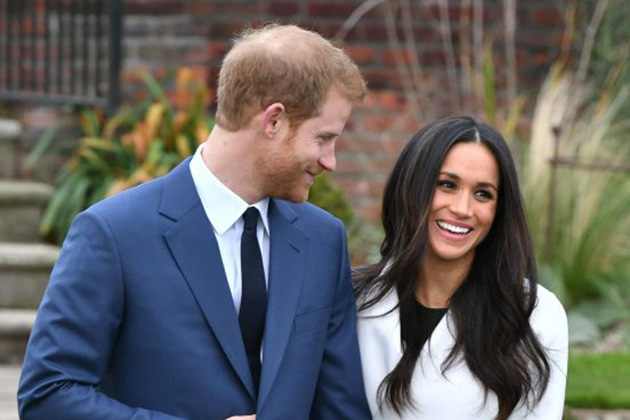 James then went on to question whether the Spice Girls star is designing Meghan's dress for the nuptials, but unfortunately the answer isn't what we were hoping.
"Sadly, I'm not, but I'm sure she'll look incredible," the fashion mogul said. Aw!
Although this is the first time Victoria has spoken out about Meghan and Harry's wedding – which is set for May 19 at St George's Chapel – former band mate Mel B appeared to give away some exciting details herself last month.
"I'm going," she said when she appeared on US talk show The Real.
As the audience squealed, Mel continued: "I don't know if I should have said anything," before adding that all five Spice Girls — herself, Vic, Emma Bunton, Mel C and Geri Halliwell — were invited.
Mel then went on to describe the invitation as "proper," after Jeannie Mai asked what they were like, as she coyly added: "I'm not saying any more. I've said enough."
But things got even more exciting when Mel was asked: "Will the Spice Girls be performing?"
Looking down at her cards silently, Mel said: "I'm going to go. I'm going to be fired".
Is that a confirmation? We hope so!