When thinking about Tess Daly, it is impossible to not instantly associate the presenter with Strictly Come Dancing.

Which is unsurprising since the 49-year-old has hosted the hit BBC One show since it's launch in 2004. And, with Strictly returning to our screens on Saturday night with a whole heap of new famous faces, Tess has opened up about that infamous Strictly curse.

"The infamous 'Strictly Curse' often takes the whole production cast be surprise and this year's single celebs could easily fall for their stunning dance partners. Who do I think has potential for romance in this year's group of celebrities? You've got to look at who is single," Tess confessed, in an interview with Metro newspaper.
She added, "But often we don't see it coming – not the curse, the romance!"
And, even though Tess reveals that blossoming romances can be a 'surprise', she also admits that being in close proximity with a partner for several days a week can 'inevitably' lead to something happening between them.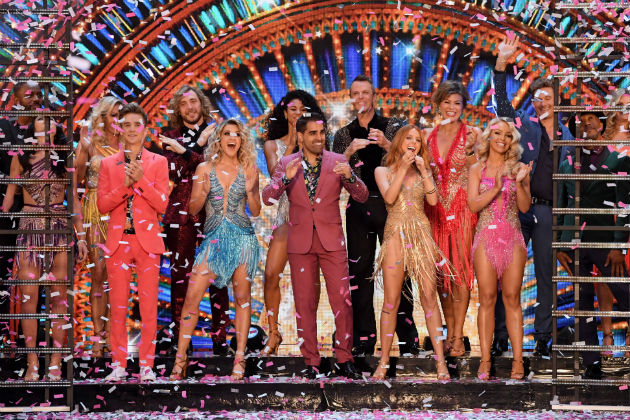 "When you are in an intimate environment with your partner for hours and hours a day, being pressed up against each other for hours each day can lead to the inevitable," the mum-of-two continued.
Adding, "Romance can and does blossom occasionally. So I will be keeping my eye out. I will let you know – I don't miss a trick!"
But, it seems as though the infamous 'curse' isn't enough to put Tess off ever gracing the dance floor, as she revealed she would love to have a go.

"I would just love it if they would let me have a go! Wouldn't that be great?"
However, clearly the bosses at BBC aren't such a fan of Tess ever donning sequins and learning the salsa, as she said in the same interview, "I don't know if they would ever be silly enough to let me on the dance floor though. I would probably just embarrass myself. In my dreams, I'm being lifted in the air. In reality I would struggle most with remembering the moves! But wouldn't it be great to pull out the perfect cha cha at a Christmas party?"
Wouldn't it just, Tess!