As we get ready to welcome this year's Strictly celebs to the dance floor, viewers will now get to see same-sex pairings.
Despite the show sticking to tradition and pairing the latest Strictly Come Dancing stars with professionals of the opposite sex, now some of the cast will reportedly dance as same-sex duos.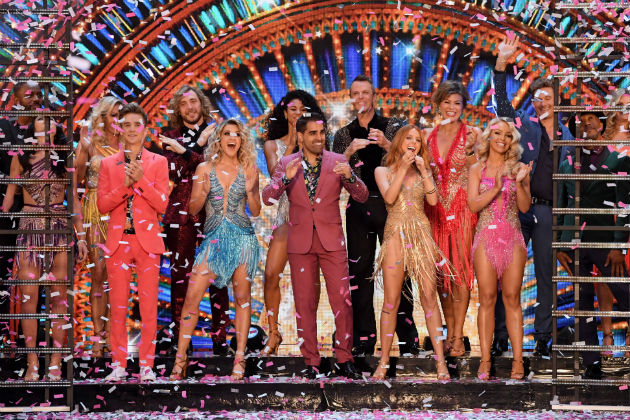 According to reports, Pasha Kovalev, 38, has routines with AJ Pritchard, 23, while Karen Clifton, 36, has been given a female partner for some of the group performances.
"Some of the dancers have been rehearsing some same sex pairings with plans to introduce them to a few of the professional numbers", a source told The Sun.
"There have been a lot of calls for same sex pro and celebrity pairings on the show so this is an ideal way to integrate into the format."

A BBC spokesperson also confirmed to the publication, "This is not unprecedented, every week some of the world's top choreographers create stunning routines that showcase the skills of our pro dancers.
"They can cast and direct the dances however they think best tells the story."
The comes after This Morning doctor and Strictly 2018 contestant Dr Ranj said he would have like to have been put in a same-sex couple on the show.

The 30-year-old recently told The Mirror, "I would love to dance with a same sex partner. I would value a time when same sex couples could dance on shows like Strictly.
"It is incredibly important. We are making progress but I think there is still some way to go.
"It does take time, though we are heading in the right direction."
Judges Craig Revel Horwood and Shirley Ballas have also spoken out about the issue, with both supporting the change.

"I think more and more people want it, the more it will happen" Craig, 53, previously told The Mirror.
"I have no argument against it. I think it would be rather fun. Maybe the BBC will be brave enough one day to do it."
Head Judge Shirley  also backed the discussion, as she told Loose Women, "We have same sex competitions in my industry. It's movement to music at the end of the day.
"When I'm teaching a lecture, I have the little girls do the boys part, the little boys do the girls part so they understand about lead and follow and what to expect.
"It's two human beings that are moving to music at the end of the day, you're judging the talent."