This year's series of Strictly Come Dancing will see a big change to the traditional dances - as a spokesperson has confirmed there will be a new 'Couple's Choice' dance category.

Don't panic – hits like the Charleston, Waltz and Salsa will still be very much a part of the show.
But when it comes time for the Strictly pairs to choose – they will be able to pick from the more modern choices of Contemporary, Street/Commercial or Theatre/Jazz.
A spokesperson for the show confirmed to The Sun, "This series of Strictly we are introducing a brand-new dance category, Couples Choice.
"This will give our celebrities and professional dancers an even greater opportunity to showcase their skills and for the show to celebrate even more styles of dance."
According to publication, the contemporary category will be inspired by ballet and modern dance, while the street/commercial will be based on pop/urban routines.
The theatre/jazz choice will of course be influenced by musical theatre, and will include all sorts of elements, from burlesque to tap.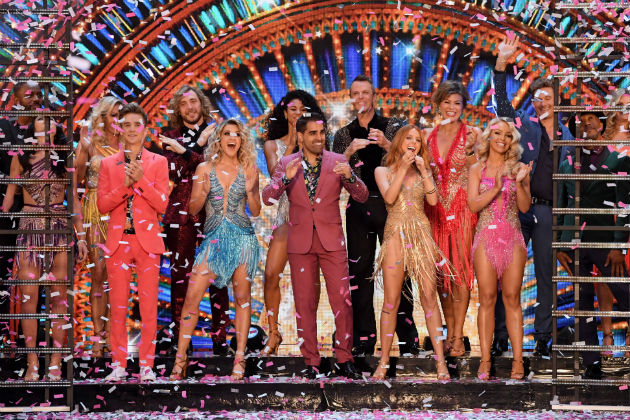 The additional dances have reportedly been added because this time around, the series will run for a longer time. Plus, there are more contestants than in previous years.
We can't wait to see the couple's take on the new dances!
This year's series of Strictly will be starting very soon – on Saturday 8th September. During the launch show, fans will discover which celebrities have been paired with which professional dancers.

This segment of the show has actually been pre-recorded however – so the celebs and pros already know who they'll be dancing with this season.
Show favourite Kevin Clifton revealed that he recently that the pairs have just taken their couple's photos – a process he usually finds pretty awkward.
He confessed, "I'm usually quite awkward when we have to do all this because you don't really know your partner yet and you have to do pictures with them and a couple of little moves and you haven't done any training.
"And I can be a bit awkward with all that stuff, but no, I had a really nice day today."