Woman's new Strictly columnist gives us 
the lowdown on this year's celeb line-up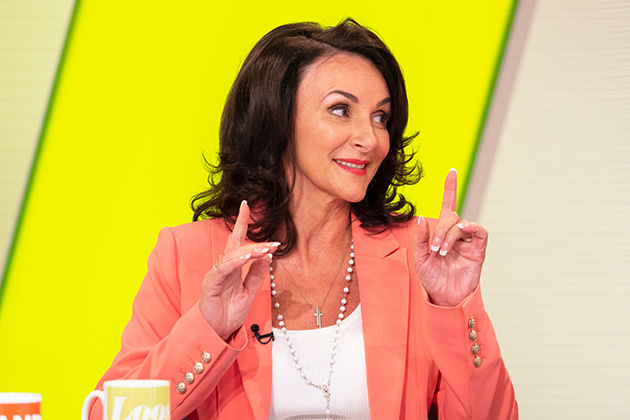 Hi everyone! Finally Strictly Come Dancing is back, and I've got a feeling it's going to be bigger 
and better than ever before. 
Every week I'm going to be writing a Strictly column for you, the Woman readers, and I'm very excited because I've never had a column before. I'm going to be hanging out backstage and finding out what goes on behind the scenes! I'll also be checking in with you all to discuss who is improving as the weeks go by. Shall we get started?
Settled in
Last year was my first one 
on the show, replacing Len Goodman, and now I feel 100% more settled. But, 
my job is still important 
as I know what I say to the celebrity and professional, particularly early on, could carry them to the final.

High hopes
One thing I'm most looking forward to is watching everyone's journey. It starts the moment all 15 contestants walk down those stairs. They'll put on a smile, but really they're terrified. I don't think anyone understands what hard work Strictly is. You could be talented, but if you haven't got the stamina to go the 
full distance, you're going to be trouble. It's a marathon, not a sprint.
READ MORE: SHIRLEY LIFTS THE LID ON HER 'SPAT' WITH BRENDAN COLE

Mixing it up
We're adding a new category, Couple's Choice, with a pick of either contemporary, street or commercial and theatre or jazz. 
I'm used to it with my time on Dancing with the Stars in the US, but the fact it's being introduced on Strictly is great. We know the professional dancers are brilliant in ballroom and Latin, but now we can enjoy more dance styles.
Talented bunch
It's too early to call out any front runners, but 
I think this year's line-up is diverse and exciting, and we're in for a treat. I heard a lot of people saying, 'I don't know who that is,' but nobody knew who I was last year, but I still received the most endearing feeling from the public. This year's celebs will capture the hearts of the nation – the BBC never gets it wrong!
I'll be here every week 
with ALL the Strictly goss!