Sharon Osbourne is known for being outspoken, and now she's hit out at Meghan Markle's dad Thomas.

The former X factor judge made her feelings known on Thomas Markle during an episode of US chat show, The Talk, where she sits on the panel.
Addressing Thomas following his interview with The Sun on Sunday last weekend, Sharon urged him to leave his daughter alone.
"It is so obvious that you have a bad drinking problem," she said. "And it's obvious that over the last few years, you haven't been close with your daughter.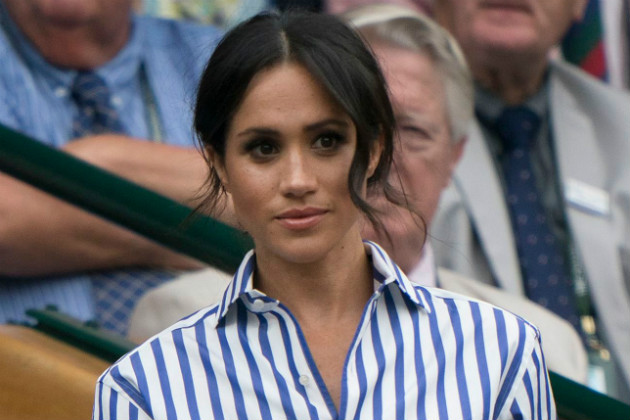 "Get yourself clean and sober and then come back. Just be happy for your daughter. Let her live her life," the 65-year-old added.
However, Sharon didn't stop there. Defending the Duchess of Sussex, who married Prince Harry on May 19, she continued: "She is so dignified. You should try to give a little bit of that dignity for her."
Sharon's comments come after Thomas, 73, claimed his daughter was "terrified" in her new role as a royal.
"My thing about my daughter right now is that I think she is terrified," he said.

"I see it in her eyes, I see it in her face and I see it in her smile. I've seen her smile for years. I know her smile. I don't like the one I'm seeing now."
He went on to say that he believes the former Suits actress is "under too much pressure".
And now, a close friend of Thomas' has told The Sun that he is stunned by Sharon's comments.

"He's shocked about these claims," they said. "It's totally untrue and he's been through enough with his recent health issues without people making these sorts of allegations.
"He's livid. Utterly furious. Sharon Osbourne doesn't know him at all. How dare she say these things?"
Thomas was absent from the royal wedding in Windsor, leaving Prince Charles to walk his daughter down the aisle.
Following heart surgery, Thomas stayed in £23 a night accommodation where he watched the royal event on television like the rest of the world.
Words by Leanne Carr.