In the week running up to Prince Harry and Meghan Markle's Royal Wedding there's certainly been drama a-plenty, what with her dad coming, then not coming, then having heart surgery! But that aside, there's one thing that's sent the Internet into meltdown… what on earth is Prince Beatrice going to wear on her head?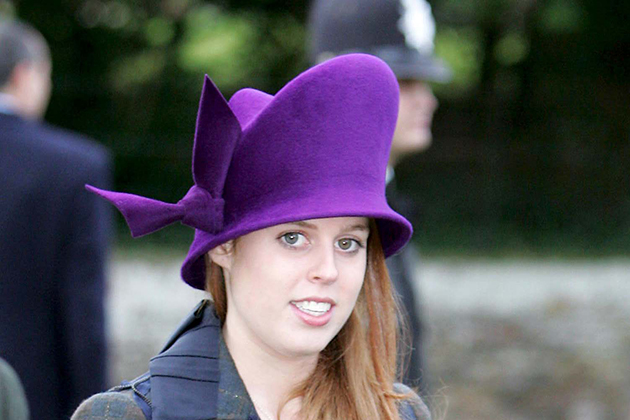 The 29-year-old daughter of Fergie and Prince Andrew certainly has unique taste when it comes to fascinators and hats. So, in anticipation over what sort of millinery she will choose for Prince Harry and Meghan's big day, fans of the royal princess have got very excited…
Think back to 2011, we were all waiting in anticipation to see what Kate Middleton was wearing as she went to marry Prince William, but then Beatrice and Eugenie's turned and almost stole she show. The pair almost broke the internet with their elaborate creations. Princess Beatrice wore a pale pink silk hat that matched her Valentino couture ensemble. It was a huge bow that sat on the top of her head and sparked countless memes, likening it to a pretzel, toilet seats and a Turkey Twizzler.
Oh, poor Bea!
The pair also had fun poked at them during Channel 4's The Windsors: Royal Wedding special, which aired this week.
During the show Princess Eugenie and Princess Bea are sat in their fancy home and decide to make a cringe-but-hilarious video blog about wedding fashion. Chatting to the camera their advice included tips like: "Your wedding outfit should never include subliminal messages encouraging terrorism".
But it got us thinking, what are the real life Princess' going to wear this weekend?
We decided to have a look back at some of Bea's classic looks.
Which is your favourite? Tweet us @WomanMagazine to let us know.