It's fair to say that Piers Morgan is one famous man with a lot of controversy surrounding him.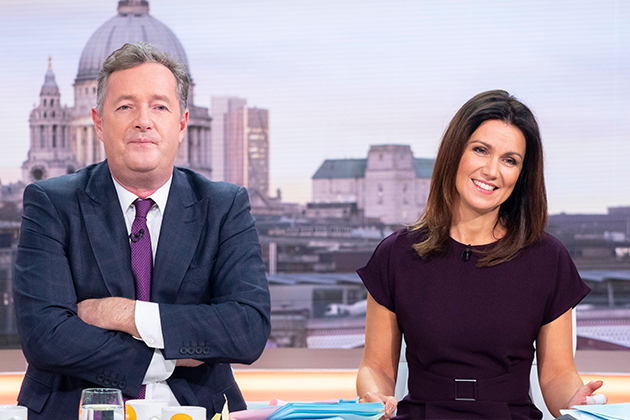 Known for asserting his often fiery opinions on Good Morning Britain, the TV host isn't unfamiliar with causing a social media outcry.
And it would appear that today is no different – after the 53-year-old stirred the pot with viewers whilst discussing Holly Willoughby's debut appearance on I'm A Celebrity… Get Me Out Of Here! with GMB entertainment presenter Richard Arnold.
Last night, the much loved TV lady joined Declan Donnelly to present the hit ITV show – temporarily stepping in for Ant McPartlin for the series.
Looking chic in a black lace playsuit with chunky black boots, the mother-of-three was a hit with viewers – and countless complimentary messages for Holly on social media.
However, Piers appeared to land himself in hot water after viewers found his comments about Holly's legs slightly unsavoury during today's show.
Speaking of her debut appearance, Piers got on to the subject of her "very long, sizzling legs" – making a joke that he should be fired because of the comment.
"If you're going to wear what she wore last night and show off her very long and very sizzling legs then it's probably a little too much to expect people not to comment on your long sizzling legs," he said.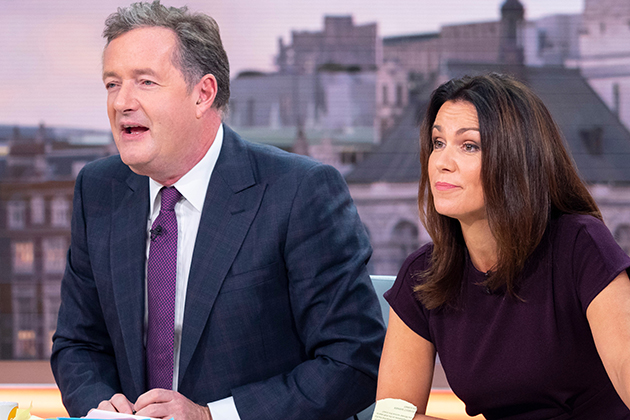 With co-host Susanna Reid looking slightly uncomfortable next to him, Piers then retorted: "I objectified a very attractive female presenter who was deliberately showing off her legs so we'd all comment on them, but if I comment on them I have to be fired."
Following the show, many users have taken to social media to call Piers out on the tongue-in-cheek comments.
"If you find a woman's legs that "sizzling" then YOU need self control… she doesn't need to cover up herself due to your poor taste," one shared.
Agreeing, another added: "It's HOT in the jungle! Her clothes reflect that Piers!!"
However, one user defended Piers against the outcry – sharing: "I totally agree with Piers about making a comment about @hollywills legs, he is saying something nice ffs! Take the compliment for what it is, I'm reckon Holly wouldn't be offended!"
What do you think of Piers' comments? Let us know on our official Facebook page.