Phillip Schofield has been enjoying a well-earned break from This Morning by jetting off on holiday to the Maldives – surprisingly without best pal Holly Willoughby.

And luckily for us, Phil has been documenting his trip on social media by posting some incredible photos of his idyllic surroundings.
But while giving us a look inside his luxurious hotel over the weekend, fans of the telly star got more than they bargained for when he shared a glimpse of his bare bum.
Taking to Snapchat, the 55-year-old took followers on a tour of his stunning island accommodation – but when he panned the camera to the shower he managed to catch a shot of his nude frame in the reflection. Ooops!
"Love the outside shower… snorkellers look down not up right?!" he captioned the cheeky clip.

Spot it? Well, fans were quick to point out the hilarious snap, as one asked: "Sorry but did phillip schofield just show his bum on his story."
Another commented: "I really hope Phillip Schofield realises you can see his a**e in the glass reflection of his Snapchat story."
A third joked: "@Schofe leaking his own nudes."
While a fourth said: "@Schofe I think we all know who really broke the internet here – sorry @KimKardashian you've been beaten."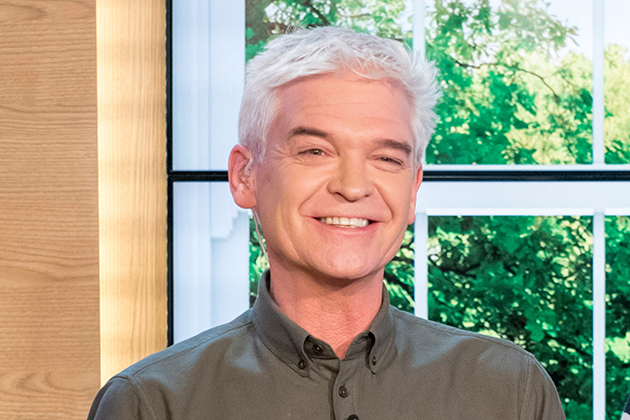 But silver fox Phil took to Twitter to shoot down claims he'd accidentally flashed, posting: "Perfectly intentional, or I'd have deleted in 3 seconds!" Very true!
The telly star is currently holidaying in the Maldives with his wife Stephanie and two daughters Molly, 24, and Ruby, 22.
And as well as giving fans a peek at his bottom, Phil has been making us really jealous of their family's amazing getaway by sharing photos like this…
How perfect does that look? And Phil is obviously keen to keep the ocean spotless as he also shared a video which saw him swimming out to sea in the rain to retrieve a plastic bottle.
"Swimming out to get someone else's plastic … saving the planet, one bottle at a time", he wrote next to the clip.
Keep the holiday updates coming, Schofe!