Actress Linda Robson is Pauline's inspiration

Pauline Quirke has been so inspired by her good pal Linda Robson's transformation that she's overhauling her lifestyle in a bid to lose weight – for good this time.
Woman understands the Birds of a Feather star – who has fluctuated from a size 28 to 
a size 12 in the past – is 'making the biggest effort of her life' to shed pounds, as she counts down to her 60th birthday. With our health expert, Laurel Alper, predicting she's already lost up to two stone – here's how she's doing it…
DITCHING BAD HABITS
Like Linda, Pauline has struggled over the years with her fluctuating weight. She famously dropped a whopping eight stone back in 2011, after saying she realised she was the 'size of a sumo wrestler' and 'morbidly obese'.
Pauline lost the weight by following a LighterLife diet for 12 months. But it wasn't long before the pounds slowly started to creep back on.
A well-placed source tells Woman, 'Pauline is on a total lifestyle overhaul and is ditching all bad habits. She's 
cut sugar out of her diet, she's cut back on alcohol and is introducing light exercise into her routine.'
While Linda, 60, regularly posts pictures of herself doing yoga and celebrates completing gruelling Barry's Bootcamp classes, we're told Pauline's joints 'simply aren't strong enough' for such hardcore exercise and instead she's taking 'slow and steady' walks.
THE BIGGER PICTURE
With her joint problems, including osteoarthritis, and having had a hip replacement at 49 – Pauline knows she has serious health risks to consider if she doesn't lose weight.
'She's at a high risk of developing Type 2 diabetes and knows that carrying extra weight could have a big impact on her hips in the future,' a source explains. 'Her joints are under more pressure than they should be, so time is of the essence.'

Instead of hitting the gym and risking making her hips worse, Pauline plans to do more walking – and hopes to lose four stone.
Laurel thinks the star is heading the right way. 'Pauline is at the start of her journey and has probably lost 1.5-2 stone so far,' she explains. 'The main places you can see the weight loss are her stomach, face and neck.'
READ MORE: LINDA SHOWS OFF HER WEIGHT LOSS IN SWIMSUIT SNAP
LINDA'S SUPPORT
Not only is her co-star 
and friend Linda offering moral support as Pauline embarks on her weight loss mission, she's also living proof that it can be done.
'It's no exaggeration to say that, without Linda, Pauline wouldn't be going through with this,' says 
our source. 'She's always worried that she looks older when she loses weight, but now she's seen what Linda's achieved and wants a slice of the action.'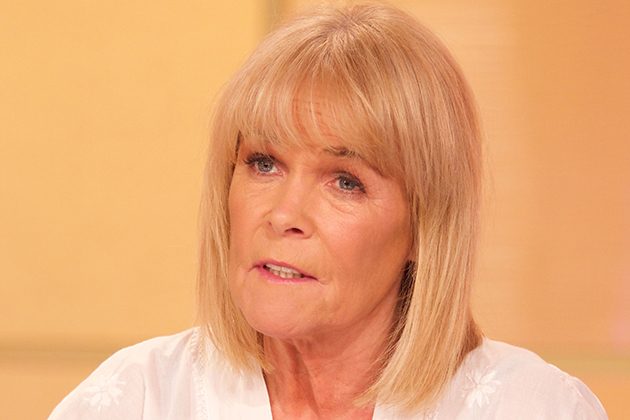 With Linda putting her three-stone weight loss down to the moment she realised it was a 'lifestyle change' not a 'diet', Pauline is now thinking along the same lines and is washing her hands of fad diets.
According to our source, 'Linda keeps telling Pauline that the reason she looks so well is because she's not doing anything unrealistic, like fasting. She's simply been cutting out what her body doesn't need – like sugar. And it's been a revelation for Pauline. This time, she's determined not to talk herself out of her plan to eat simple, healthy and good food.'
A NEW LEASE OF LIFE
Pauline's productivity is through the roof, which is hugely beneficial for 
her performing-arts business.
'She's got more energy now than ever and business is booming,' explains our insider. 'There are well over 100 Pauline Quirke Academies now and it's constantly growing, so that's keeping her really busy.'
The change in diet has also seen 
a huge improvement in how well 
the star is sleeping. 'She's a totally different person,' our source says. 'Pauline doesn't want to be described as a 'fat, funny woman' any more. Hitting 60 is the start of a brand-new chapter – she's determined to see in her birthday with a new look – what a great way to start a new decade.' Keep it up, Pauline!