Paul Hollywood has shared some seething words regarding his 'privacy' amidst allegations of trouble in his new relationship.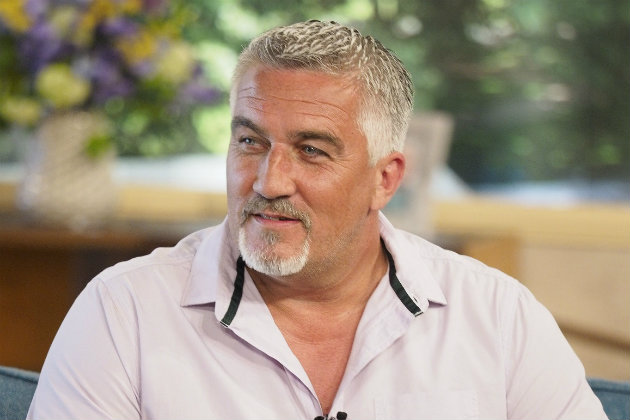 52-year-old Paul Hollywood is currently in a relationship with his 23-year-old barmaid girlfriend Summer Monteys-Fullam, after splitting from his estranged wife of over 20-years Alex Hollywood in November of last year.
However, despite Paul having seemingly found love again, the couple are allegedly going through a rough patch – with a source telling The Sun that the couple had appeared "strained" during a recent public sighting.
A source shared with the publication:  "One evening they went to a bar for dinner but hardly exchanged a word".

The Great British Bake Off star appears to have shunned the surge in public interest in his relationship with Summer – as Paul has taken to Instagram to share some strong words for the speculation.
Sharing a screenshot of the dictionary definition of the word 'privacy',  which reads "A state in which one is not observed or disturbed by other people", Paul calls out the 'intrusion' of his privacy.
Paul writes: "Wow. Who knew..!! Everyone without exception is entitled to privacy ..#pressintrusion".
Paul has disabled the comments section of the post, meaning fans are unable to comment on the seething message.
Paul Hollywood and Summer are believed to have started their relationship within days of the breakdown of his 20-year relationship to estranged wife Alex last year.
It is understood that the couple met after a newly single Paul took a visit to his local watering hole, the Duke William, in Ickham, Kent, where he met bartender Summer.

However, a source had alluded to The Sun that this might not be entirely accurate: "Alex has filed for divorce on the grounds of adultery. She's fed up of the lies. For example, Summer's claim that the relationship started 'way after the marriage ended'."
The source then added: "In the last few months, Alex had completely given up on their relationship. The trust was totally gone. She just didn't want to make it work any more. She feels fame has changed him. He's not the same man she fell for all those years ago."
We'd love to hear your thoughts on Paul's post, so comment below!