Paul Hollywood and wife Alexandra revealed they were filing for divorce in November last year, and nine months on it seems as though things have got heated between the pair.
Alex, 54, is said to be "furious" about the lies surrounding the break down of her and Paul's 19-year-marriage.

Since the couple's split, Paul, 52, has moved on with 23-year-old local barmaid Summer Monteys-Fullam, and recent claims suggested the couple started their relationship while Alex and Paul were still together.
"Alex has filed for divorce on the grounds of adultery. She's fed up of the lies. For example Summer's claim that the relationship started 'way after the marriage ended'," a source revealed to the Sun Online.
And, it's thought that if Alex does go ahead with pursuing the divorce on the grounds of adultery, the couple's dirty laundry could go public.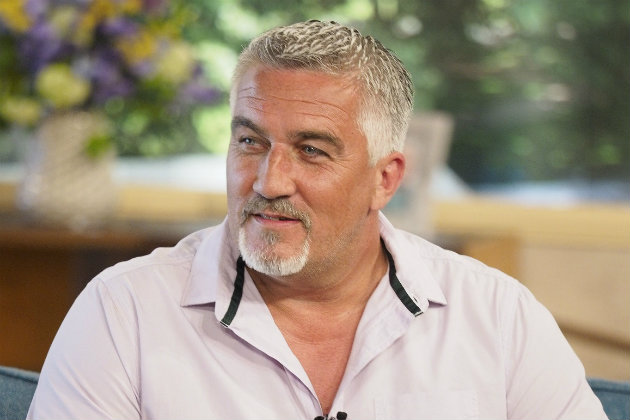 Alex and Paul had their fair share of ups and downs over the years, as it was revealed the Bake Off judge had an affair with American TV chef Marcela Valladolid in 2013.
Shortly after their split in November, it was revealed Paul was dating Summer. The pair reportedly first met at the local pub, the Duke William in Ickham, Kent, while Paul was arranging a party for his then wife Alex.
It looks as though Paul and Summer are happier than ever with the couple having moved into a rented £2million property in Kent.
And, they've been enjoying a string of luxury holidays with the pair indulging in a £10,000 a night stay in a resort in Mauritius back in March, and they were reportedly spotted enjoying a drink in Cyprus last week.

Summer hasn't been shy when it comes her happiness with Paul, as she previously shared a very gushy Instagram snap opening up about their relationship.
She wrote: "I have had my fun and I have had my troubles…I can only thank the people that are close to me, including my amazing boyfriend. You have turned me from a girl into a woman and I love you so much."
Woman has contacted Paul's representative asking for comment.