Princess Diana's closest friend Paul Burrell has revealed exactly what Prince Harry was like as a child ahead of his Royal Wedding to Meghan Markle next week.

The 59-year-old started out as a footman for the Queen, but he later acted as butler to the princess until her death in August 1997.
And after watching the Prince William and Prince Harry grow up in the Palace, now Paul has revealed some adorable details about the boys – including the nickname Diana had for her youngest son.
In an interview to air on Lorraine on Wednesday, Paul said: "I think watching the young princes grow up was probably the happiest time in my life.
"Harry as a child was mischievous, naughty and very noisy. He was very different from his brother. He and his brother were like chalk and cheese".

Adding that 33-year-old Harry was the more confident of the brothers, he continued: "Nannies would always whisper in Williams ear, 'You'd better sit up straight, you'd better behave, because you're going to be king one day.' 'I don't want to be king,' William said one day.
"And Harry piped up, 'Well, I'll do the job instead of you then.' So from that day on, the Princess and I called Harry GKH – Good King Harry." How sweet is that?

Paul – who has been given the role of Royal Correspondent for Lorraine at Harry and Meghan's upcoming nuptials – also spoke about how Diana has influenced her son's lives and what she would think of the bride-to-be.
"We can all see it now", he said.
"Diana gave those boys a great education in life. She showed them people less fortunate than they were. I think Diana would have wholeheartedly approve of Meghan. Together with Meghan by his side, Harry and she will go out into the world and fulfil Diana's dreams."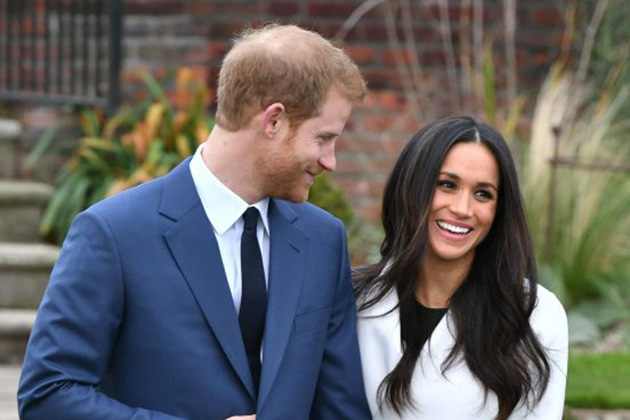 In the run up to the biggest day in the Royal calendar this year, Paul – who Diana once described as her 'rock' – has said the princess would have loved former actress Meghan.
While on a carriage ride around Windsor, he revealed: "She [Diana] would've picked Meghan. Diana would've chosen Meghan because she's feisty, she's strong, she's everything that Harry needs."