Nadia Sawalha was left overcome with emotion on yesterday's instalment of Loose Women, when the show surprised her by bringing on a very special guest.
The 53-year-old and her fellow panellists were discussing embarrassing dads, when Nadia confessed that friends of hers used to think her dad Nadim was a lodger – as he'd so often be at home in a robe as an out-of-work actor.
And just as Nadia finished telling the tounge-in-cheek story, did her beloved father unexpectedly appeared behind her.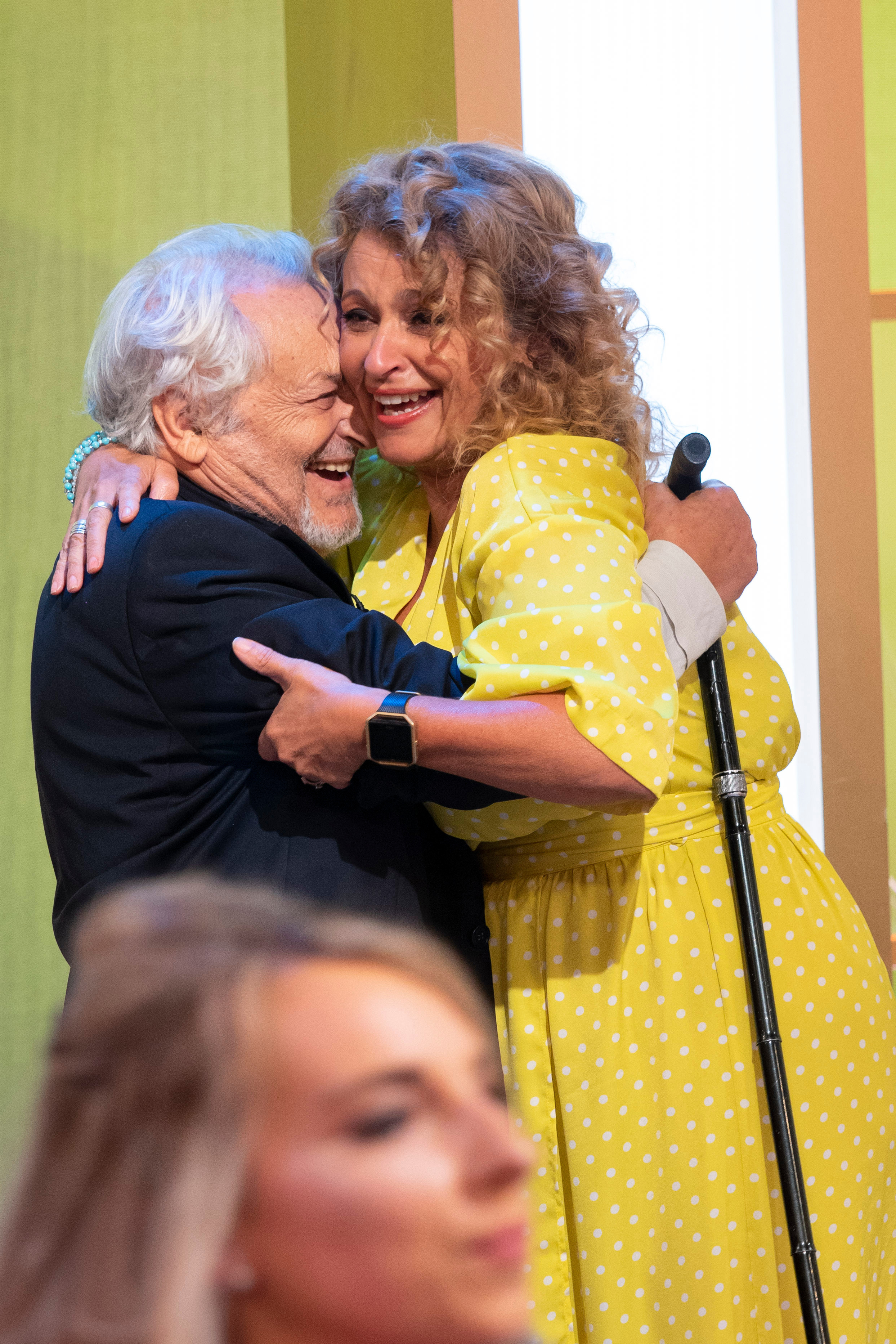 The arrival of her dad left the Loose Women star in tears, as she embraced Nadim welcoming him to the programme. How sweet!
Discussing how she was feeling, she said, "I'm so overwhelmed! Literally can't believe this! I've always wanted to get him here in the studio. What a lovely time we've had!"

Whilst on the show, Nadia's dad also explained one of the phrases that his daughter regularly uses on the programme, which she picked up from him – "Do you want the fight with the gatekeeper or do you want the grapes?"

Nadim Sawalha responded, "You followed that? Well done. It means, you know, go for the heart of the matter. Choose your battles."
Which we reckon is pretty good advice for anyone!
Nadia is known to be famously close to both of her parents, including her mother, Betty. In fact, the threesome are so tight, that Nadia still lives next door to them in Crystal Palace!
When the mum-of-two moved out of the family home in the 80s, her neighbours revealed that they were selling their house. Nadia's parents encouraged her to put in an offer – and she's been there ever since, bringing up her daughters Maddy and KiKi with husband Mark.
Recently, Nadia was left in shock as her mother revealed that she had been diagnosed with early Parkinson's disease. Whilst filming a video with her parents over the garden fence, Betty dropped the news into the conversation – leaving her daughter in shock.