Nadia Sawalha has opened up about the struggles of modern day parenting, especially when it comes to the internet.

The Loose Women panelist spoke honestly about the guilt she feels, particularly with eldest daughter Maddie, 15, when it comes to protecting her online.
"In a way I've neglected my children when it comes to the whole online world. There has been so many things that have happened that when I put them all together I really realise how much has gone on, and how many awful things that have happened. And really I feel really responsible for that," she confessed.

Both Maddie and Nadia's other daughter Kiki-Bee, ten, constantly appear on Nadia's YouTube channel Nadia Sawalha and Family, but the 53-year-old has admitted there are certain things she can't stop the youngsters seeing.
"My kids have been through so much when they are upstairs in their bedrooms [on their phones] and I haven't even known half of it," she confessed.
With the star adding: "For instance, Maddie told me when she was at school, this boy just clicked his phone and showed her a beheading. I mean imagine that. You see a beheading, you get no counselling or anything after that. If someone had come back from war and seen that they would get counselling. There is so much going on in the online world that we just don't know about. I mean, I feel really guilty."
Nadia went on to express her guilt at a past incident that occurred when Maddie was only nine-years-old, which she explained that she couldn't bare to reveal the details of.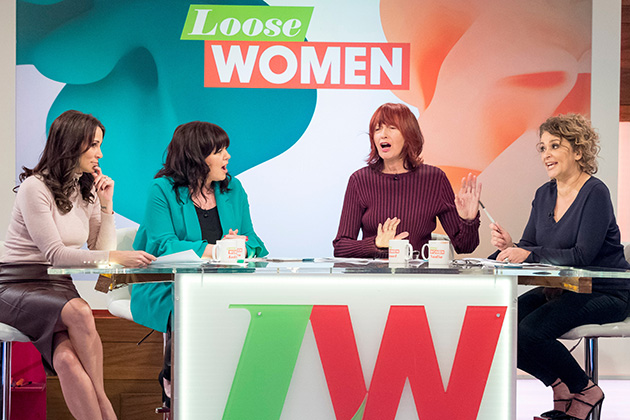 "I was downstairs hoovering and they thought they were in a chat room with their friends, and then they went into another chat room with these four men," she explained. "Actually, do you know what, I just don't think I can say – I have said it so many times in interviews today – but needless to say, something awful happened in my own house with my daughter while I was hoovering."
Like several other parents today, Nadia then went on to explain that she's still trying to get to grips with the internet and social media. We're sure she'll get the hang of it in no time!