Loose Women's Nadia Sawalha has always been vocal about her weight-loss struggles in the past.

And now the 53-year-old has opened up once again about her body image woes, admitting one passing comment about her shape left her 'devastated'.
Speaking to The Sun, Nadia revealed that she began feeling insecure after she was compared to her younger sister Julia early in her career.
"I was doing a sitcom", the telly star recalled.
"I was 9st 7lb and my sister was in the show as well and very, very thin."
Revealing the remark which has stayed with her ever since, she continued: "The wardrobe mistress said to me 'You're such a ­difficult size, you're nothing like your sister.'"
She then added: "I was ­devastated. It haunted me for years, that."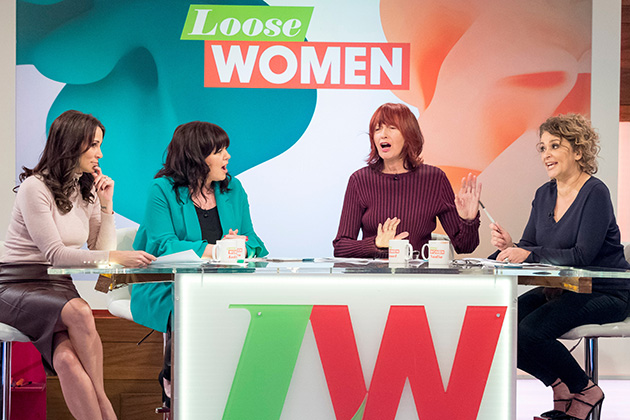 The former EastEnders star previously lost 3st 7lb and went from a size 18 to a 10 for her 2010 DVD Fat To Fab.
But although she said at the time that her weight loss had made her so much happier, Nadia admitted in a YouTube video last month that she was miserable while filming because she 'couldn't do the things she loved'.
"I was actually miserable when I was doing it. A lot of my family and friends said I completely changed my personality," she said.
"I think that was because I just had to be so focused on not eating and working out really hard".
Nadia continued: "I'd always thought that once I was a size 10 my whole life was going to be perfect. It was not. I was unable to do all the things I love! I was unable to just hang out with my friends sometimes and order a curry. I couldn't go down the pub and maybe have two gin and tonics and half a bottle of wine."
Now a healthy size 12 to 14, Nadia says she's content with the way she looks and is feeling 'happy and healthy'.
She added: "Yeah I could lose a few pounds, but I'm not going to get heart disease or diabetes from being fat which I could have done so I'm now a healthy weight. I'm really happy with the way that I look and I'm really happy I did my DVD because it taught me being a size 10 isn't everything."