Micheal Buble and his wife Luisana Lopilato have welcomed their third child, and confirmed the happy news yesterday.
Taking to social media, Luisana, who has been married to Michael since March of 2011, shared that she had safely delivered her newborn baby girl.
Sharing a snap of her daughter's hospital band, Luisana translated caption read: "I thank God for making us this gift of life and joy! Because to look at his eyes is to look at the sky itself!"
Luisana added: "We love you to infinity and beyond. We were waiting for you not only to grow as a family … you gave us light, hope, finally you are and you will be our Soul Life!"
Their first daughter will join Michael and Luisana's other two sons, two-year-old Elias and five-year-old Noah.
The family will be undoubtedly overjoyed at a new arrival, after quite some years of difficulty – with Noah very sadly having battled with liver cancer since 2016.
At the time of Noah's illness, both parents had announced career hiatus' to focus on their son's health.
Thankfully, however, in May of 2017, the couple were able to confirm that Noah had recovered from the illness and life could continue as normal.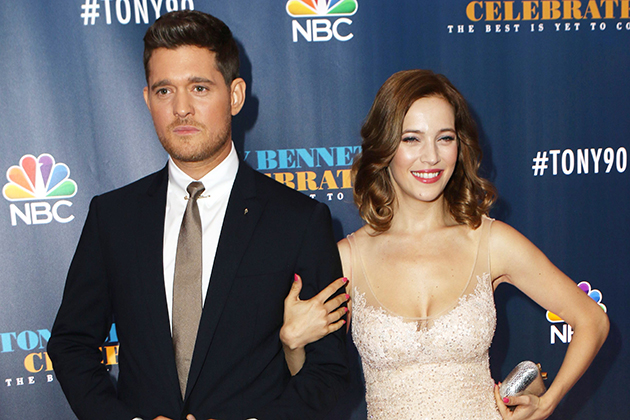 Luisana shared: "Thank God, my son is well. When things like those that happened to us occur, your take on life changes."
She added: "It happened to us. Now I value life much more, the now and the today. I would like to thank people for their support, for the prayers they said, for their love, and I want them to know that they reached us and that it helped us a lot to come through this."
A massive congratulations to Michael and Luisana on the arrival of their daughter.