We imagine it's all hands on deck in the Royal households this week with Prince Harry and Meghan Markle's wedding just around the corner, but there's one thing the Suit actress is said to be concerned about – her dad.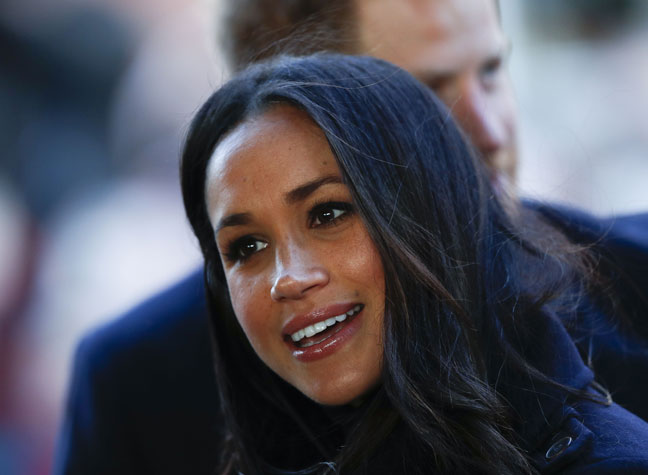 Meghan's dad Thomas is due to meet the Royal family and the Queen this week before walking his daughter down the aisle. But insiders say Meghan, 36, has been left 'worried' about her 73-year-old dad after it has been alleged he staged a series of shots with a photographer near his home in Mexico.
Last week pictures emerged of Thomas supposedly 'reading up' about his daughter and Prince Harry in a Internet cafe. It's been claimed, since the photos were published, that Thomas has been "scammed"  and "deeply embarrassed" by paparazzi in a bid for privacy.
A friend told The Daily Mail: "Tom now feels like a complete fool. He's telling friends he feels scammed by those who did the pictures but more worryingly he now has to face the Queen and the rest of the Royal Family."
But while Meghan may have enough on her plate in preparation for the wedding of the year, friends say she will not hold the incident against her father: "Meg will be worried for him but she'll put him at ease."
Meghan and Harry are due to tie the knot at 12pm on Saturday 19 May in Windsor Castle. It's been announced via Kensington Palace that Thomas will walk his daughter down the aisle.
Harry and the royal family have not met Thomas since the pair began dating two years ago.

Meghan's half-brother Thomas jnr has spoken about the staged photos saying: "He won't saying anything publicly but he'll apologise sincerely to Meg and the Royal Family." But he also leapt to Thomas's defence, claiming that the family have been under intense pressure since Meghan became engaged to Harry.
Thomas Jr said: "People are quick to judge but they have no idea how much scrutiny we live under.
"Ever since Meg's relationship with Harry was made public two years ago we have lived our once normal lives under the spotlight every second. Nobody can understand what it is like opening your curtains in a morning and being watched by these paparazzi to going to bed at night and still seeing them there.
"If it is anything like what it has been for me, Dad will have been ground down."
Let's hope this doesn't put a dampener on the big day.