She might be one of the most famous women in the world now, but Meghan Markle wasn't always so well-known.
Way before she landed her Prince, the former actress won over fans across the world with her performance as Rachel Zane in Suits. But before that, she was just like any other jobbing actress.

Before skyrocketing to worldwide fame, Meghan undertook some far less snazzy jobs – including the starring role in a crisps advert. Yep, you heard that right!
The soon-to-be royal appeared in a US commercial for chip brand Tostitos back in 2009, 7 years before meeting Harry.
The 30-second clip sees a young Meghan picking up a bag of crisps from the supermarket shelf, before noticing that there were 13 ingredients.

Instead of letting Meghan voice the clip, the brand chose another actress to provide the voice-over.
After Meghan picks up the bag, the voice-over says, "13 ingredients? That's more people than I invited to the party…"
They continue, saying "Unless Denise brings Carrie. Eurgh, Carrie."
Thinking again, Meghan proceeds to duly pick up a bag of Tostitos, reading out its three ingredients. And she happily concludes, "Yeah, three ingredients is good". Can't argue with that, we guess…
The resurfaced ad wasn't Meg's only smaller gig back in the day though.
Harry's beau took on a series of different jobs back in the day in order to support herself. At one point, the soon-to-be royal took on the role as a 'briefcase girl' on Deal or No Deal.
Meghan also held small roles in 2010 films Get Him To The Greek and Remember Me.
She even worked as a calligrapher before her acting career kicked off – and still admits to being a fan of handwritten letters to this day!
Now of course, Meghan is preparing to take on her new role, as a full-time member of the royal family.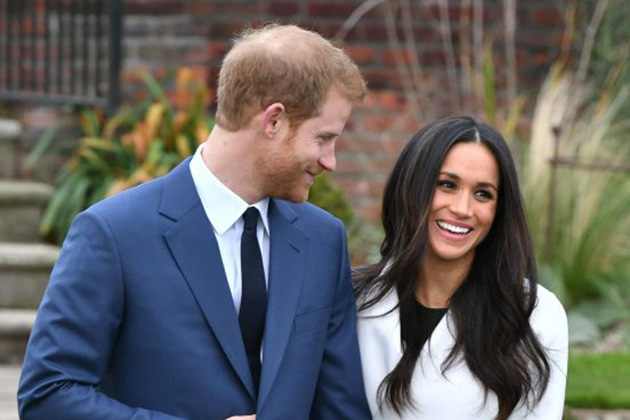 While the 36-year-old has already undertaken a series of public engagements, she'll only get fully underway with her official duties after her wedding to prince Harry on 19th May.
Quite the change from crisp adverts!