They were granted a divorce at the end of last year, and now Louise Redknapp has spoken out about why her marriage to former footballer Jamie broke down.

The famous couple were plagued by rumours of a split for months following Louise's appearance on Strictly Come Dancing, and in September 2017 she confirmed their separation.
Explaining why they decided to get a divorce after 19 years of marriage, 43-year-old Louise said: "Like most people as you start to get older, other things take over. You have a family to look after, you're running a household, your career path changes."
She added to the Daily Express: "When that happens, it's easy to start losing that strong sense of identity that was once your biggest priority."
Before her marriage to television pundit Jamie, she had a hugely successful career in the chart topping RnB girl group, Eternal, before leaving to pursue a solo career.
Louise sold over 15 million records worldwide and made somewhat of a comeback when she appeared on the 2016 series of Strictly Come Dancing and made it to the finals.
Since her split from Jamie, 45, she has made her career a priority again by launching new YouTube channel, A Style Album, with best friend Emma Thatcher and guest presenting on Heart FM.
She's also supporting Britney Spears at Brighton Pride this August alongside Ella Eyre, Pixie Lott, M.N.E.K and Mabel.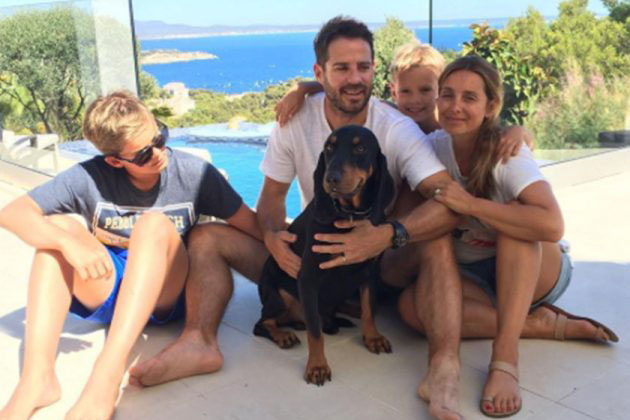 Louise and Jamie have two sons Charley 13 and nine-year-old Beau and were recently praised by Judge Sarah Gibbons for their "consensual agreement which is always in the best interests of the children and much to their credit".
The couple's marriage ended last December after Judge Ian Mulkins granted the divorce on the grounds of Jamie's unreasonable behaviour.
It's been rumoured that Jamie has already moved on and is dating 37-year-old model Julia Restoin Roitfeld.
Words by Leanne Carr.