A segment on Lorraine Kelly's popular morning show centring around dog grooming has been blasted by some of the presenter's fans, who claim the methods were incorrect.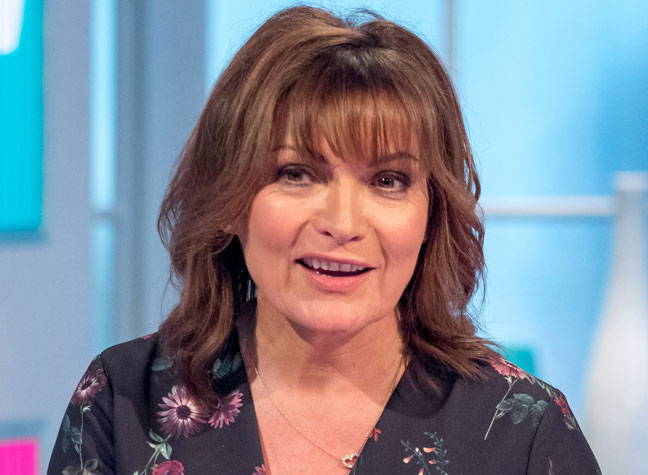 The section of the show saw Lorraine's ADORABLE Border Terrier pup Angus take his starring role, for a pamper session for 'Bring your dog to work day'.
But many of Lorraine's followers have blasted the segment, claiming that pup Angus shouldn't have been hand-stripped, and then washed.
One fan pointed out that fact, saying it was 'such a shame' that the advice wasn't great. They wrote, 'Such a shame the hand stripping advice wasn't great… BTs should not be bathed before or after (at least 7 days) a hand strip.
'The hair follicles remain open and some dogs suffer with a nasty reaction to the chemicals used requiring meds from the vet ☹️ Pefume too? Really?'
Another fellow social media user appeared to agree, suggesting that Lorraine seek advice for her dog's grooming elsewhere.
They wrote, '@2xborderterriers agree with you. @lorrainekellysmith please see the wonderful group on Facebook 'border terrier hand strippers UK' for the best advice and guidance on grooming your border terrier. Borders should not be bathed before or after a hand strip.
'I feel it's your duty to educate yourself and then your audience. You can strip your own border and it's a nice bonding time but only if you do not feel confident or unable to should you seek out a reputable groomer'.
The groomers who took care of Lorraine's beloved dog however reiterated that they are professionals, and so are highly experienced on the topic.
They also explained that they took care of Angus 'in line with correct grooming practices.'
Shedding more light on why they did what they did, they continued, 'Once the coat is ready the hair is dead and therefore simply comes out. Infection occurs when a coat is not ready for stripping.
'This can leave the follicle open to infection but this was not how Angus was presented. He was very happy during his groom and he looked wonderful when he was finished.'
Think we'll have to side with the pros on this one!