The Loose Women panellist has revealed the secrets behind her incredible 12st weight loss in her new book
Lisa Riley left the nation stunned when she unveiled her astonishing 12st weight loss – dropping from a size 28 to a size 12.
Although the Loose Women panellist has always been open about her transformation, her new book 'Lisa Riley's Honesty Diet' delves deeper into her journey.

Full of recipes, fitness tips and Lisa's 'honesty diary', she tells us how she lost the weight and, more importantly, how she's kept it off.
Lisa admits that the turning point in her ditching the pounds for good was when her father was suffering ill health. She said, "Losing my mum, then seeing Dad wired up and nearly losing him was a shock. I don't want to be a statistic. I want my health to carry on, to live my life to the fullest." And that's exactly what she's doing, inspiring anyone looking to lose weight and get healthy with her new book.
Being Honest
Throughout Lisa's weight-loss journey she has changed her way of thinking. "No more of those teeny lies and excuses – it's time to be 100% honest," she reveals.
Perhaps Lisa's biggest change was ditching alcohol. She says, "I pat myself on the back every day not a drop passes my lips. I don't think it ever will again."
And when it comes to maintaining her new figure, Lisa has one very frank confession. "I don't believe in fad diets. If you're going to do something, do it properly. I lost the weight the sensible way. No-one ever said losing weight was easy, but I'm here to prove that if you tell the truth, anything is possible."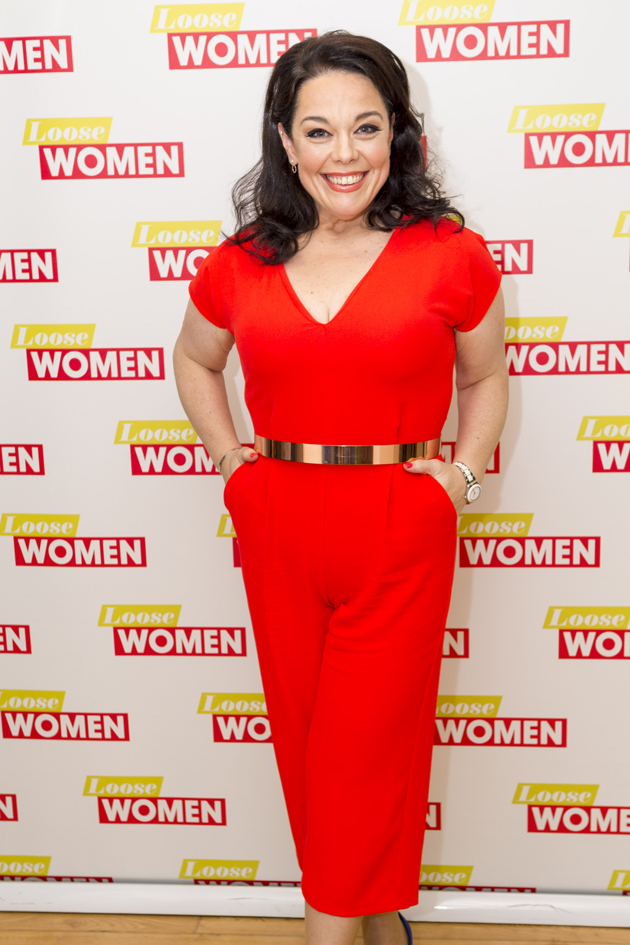 Lisa's new book features an 'honesty diary', designed to put bad habits to bed. She says, "One step at a time can add up to big changes. If I can do it, anyone can."
Staying active
Although what Lisa consumes plays a significant part in her maintaining her new healthy lifestyle, she admits that exercise is just as important – but it's all about finding what works.
"I've been going to Zumba classes and yoga, which is fun. I advise everyone to do high cardio," she confesses. "Once you're sweating, that's great. It's all about incorporating those little bits, sticking with it and not cheating."
New beginnings
Lisa is refreshingly frank about the toll that losing weight has taken on her body, leaving her with over a stone of excess skin.
"When I made the decision to lose weight, I never for one second imagined that I would end up looking like that. It never occurred to me that the loose skin would be so bad," Lisa confesses.
"I was revolted by my own image, it was rancid. I was used to seeing the obese Lisa reflection, but this saggy mess was new, it was painful and it was quashing the brilliance of what I had done."

But after undergoing a cosmetic procedure to remove her excess skin, there is no going back for Lisa. 'I had more than 60 stretch marks, so what are a few scars?"

Lisa's Workouts
"I never do fewer than four days a week. I've got my trainer in Manchester and my trainer in London, because I need them to crack the whip with me."
What exercise does Lisa do?
✱ 40-minute walks
✱ Zumba
✱ Boxercise
✱ Yoga
Lisa's Diet:  What does she eat on a typical day?
✱ BREAKFAST Small portion of yogurt with granola
✱ LUNCH Vegetarian sausages with vegetables and a side salad
✱ DINNER Steamed fish with vegetables
Lisa's top diet tips:
✱ 'I don't eat after 6.30pm.'
✱ 'I've switched alcohol for sparkling wate.'
✱ 'I only eat a carb if I need one.'
✱ 'Feed your body the right food and don't snack in between.'
You go girl!