Just last month Lisa Armstrong could barely come to terms with the fact she and her estranged husband Ant McPartlin were looking down the barrel of divorce.
Now, Woman understands that, after a 'spiritual' trip to LA – where Lisa Armstrong has been linked to a mystery man – the 41-year-old has accepted that Ant, 42, isn't the man she married. And she's ready to finalise the divorce.

Having been put through the ringer – what with Ant's trip to rehab for his alcohol and prescription drug addiction in 2017, his drink-drive arrest in March and his new relationship with their former personal assistant – it's no surprise that Lisa is feeling 'determined' to fight for her future. So what exactly has given Lisa her spark back?
Ready to date again
After a tough few months Lisa is excited for the future again. According to an insider, it's all thanks to a fleeting flirtation in LA.
"It wasn't much more than a 'my friend fancies you' scenario, but it reminded Lisa what it feels like to be desired," said our source. "It's been a while since she's felt that."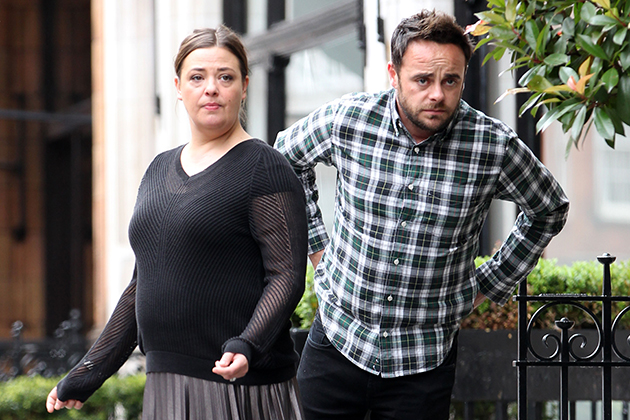 But, having suffered heartbreak and betrayal at the hands of Ant, it's no surprise Lisa's feeling a little cautious about dating.
"After Ant, she was sure she'd never fall in love again," our source continues. "But now Lisa is telling friends she feels ready to date again. But, after all those months of uncertainty and upset, she wants to find someone who's honest and loving."
Read More: Lisa Armstrong stuns fans as she unveils bold new look ahead of divorce talks with Ant McPartlin
Moving on with her life
Although some say Lisa's decision to wear her wedding ring to party with Strictly pals earlier this month is a sign she hasn't moved on, our source disagrees. "Wearing her ring serves as a message to Ant that he isn't out of the woods yet."
Lisa's finally ready to fight and, with Ant splashing out £12,000 a month on a plush new pad with his girlfriend, Anne-Marie Corbett, Lisa won't be settling for a penny less than she deserves.

Getting what she wants
Our source revealed that Lisa is looking at a 50-50 split of Ant's estimated £30 million fortune. And, according to Bryan Scant, Associate Solicitor of Family Law at Coffin Mew, as the 'financially weaker' spouse, that's not all she's entitled to.
"What Lisa might be looking for isn't uncommon given the circumstances. If she's the financially weaker spouse it's not uncommon to request greater than 50% of the assets."
He added that if a spouse has significantly higher earning potential in the future, the court will take it into consideration.
Lisa could be eligible for a stake on Ant's future earnings for I'm A Celeb… as well as a share of his production company, Mitre Television, which it's thought she played an 'instrumental' role in setting up. Our source added, "If she demands these things, there's a good chance she'll get them."
Coming to terms with it
"Lisa's realised Ant's never going to be the same happy-go-lucky man he was," explained our source. "Fame has taken its toll."
Determined to keep her spirits high, the make-up artist is returning to Strictly and is in talks about releasing her own make-up line. Her friends have been a real support, including pal Stephen Mulhern.
"She isn't interested in future battles with Ant. She just wants to walk away after 12 years of marriage with her head held high, knowing it was worth it…"