If you're hoping to get your garden looking its best this summer, look no further than Lidl's brand new Med-inspired range.
Transport yourself to the sunnier climes of Greece and Spain, with the budget supermarket's brand new range of plants and flowers.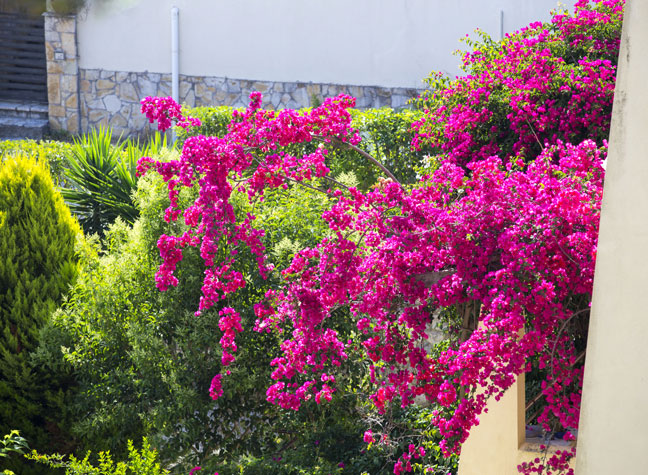 In fact, there's just about any style of Mediterranean plant you could wish for on offer.
We know what you're thinking – plants, at Lidl? But it turns out, they're actually award winners in the industry. Lidl have recently won themselves the title of Fresh Flower Supermarket of the Year, at the Retail Industry Awards. Very impressive indeed!
Lidl is selling a 1.6ft olive tree for just £10 – which would easily give your garden that exotic look for the warmer months! You can also bag yourself a citrus or fig tree, for the very affordable price of £2.99 each. However, there is a catch, as you'll have to grow the plant yourself – and buy the pot to put it in.
But if florals are more your style, you may be more interested in their brand new Pelargonium Grandiflorum (try and say that quickly).

The pretty shrub with large pink and purple flowers is on sale for just £2.59, and according to Lidl, is ideal for patios. Sign us up!
For a real feel of the Med though, customers may choose to opt for the Bouganivillea, the wall-climbing flowers that will remind us ALL of our hot sunny holidays.
---
Read more…
---
The gorgeous climbing plant is £5.79, or £10 for two of them – and also includes a trellis, to support the plant it as it grows. What more could you need?
Lidl are also selling the ever-popular Hosta plant for the summer months. It's ideal for those who don't have as much time as they'd like for gardening, as it's easy to care for, and can even live inside your home! It's on sale for just £3.99.

However, if you've got all the plants you need, there's also some handy garden furnishings on offer. Pick yourself up a wicker planter, for £7.99. Or, grab a £8.99 LED solar light, for all those late evenings spent in the garden. Sounds idyllic, doesn't it?
Lidl's 'Mediterranean Villla' plants are on sale now for a limited time. So if you want some of your own, you better hurry!