Ten years ago Katie Piper's life was flipped upside down after her ex boyfriend hired someone to go round to her house and throw acid in her face.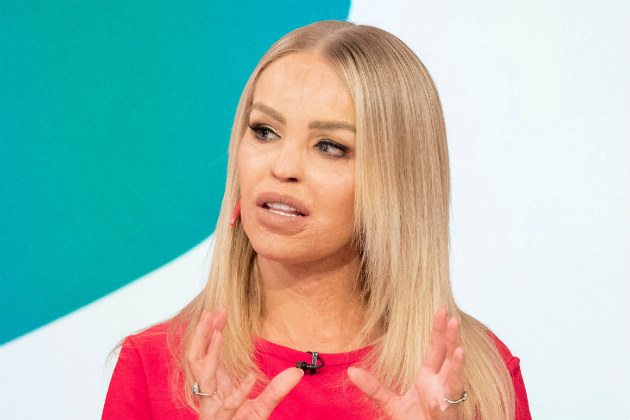 After hundreds of surgical reconstructive operations, Katie has spoken out about her experience and is now a successful author, TV personality, philanthropist and even a contestant on this year's Strictly Come Dancing.
But, with Halloween coming up very soon, both for all of us and for the stars of the BBC One show, the mum-of-two has now spoken out about her feelings on 'fake scars' and 'gore' being used as part of a scary costume.
"I'm fine with dressing up as a cat or a wizard. But the trend towards fake scars, blood and gore seems like a backward step," Katie explained to the Daily Mail newspaper.
And, it's clear that Katie just wants to help break the taboo surrounding scars, disfigurements and disabilities, as she continued, "I'd like to teach our kids that it's normal to be scarred, disfigured or disabled. It's a taboo that I hope will be defeated within my lifetime."
"I would like my daughters and their friends to think it's absolutely unacceptable to be able to insult, criticise or pick on someone when they look in any way different."
Katie has come a long way since her life-changing trauma in 2008, and along her road to recovery she has married husband, Richard Sutton, and has two daughters, Belle, four and 10-month-old Penelope. Not forgetting her army of loyal fans and supporters.

Many of whom will be helping Katie stay in the Strictly competition this weekend when her and professional dance partner, Gorka Marquez, take on Movie Week.
The duo have no doubt been putting in hours of training, as on Saturday night's show they'll be foxtrotting their way around the ballroom to La La Land's, City of Stars.
We can't wait to tune in!