Judy Finnigan has been on our screens for 43 years, but now it's been revealed the telly presenter is retiring from showbiz for good.

The 70-year-old has reportedly decided to call it a day to focus on her 'health and happiness' off-screen, according to 30-year-old daughter Chloe Madeley.
She told The Sun: "My mum is done with TV and if she went back to it I don't think it would make her happy.
"She wants to concentrate on other things, such as her health and our family."
But the fitness fanatic added that her dad, Richard Madeley will still continue to front ITV's Good Morning Britain and is keeping his Sunday slot on Radio 2.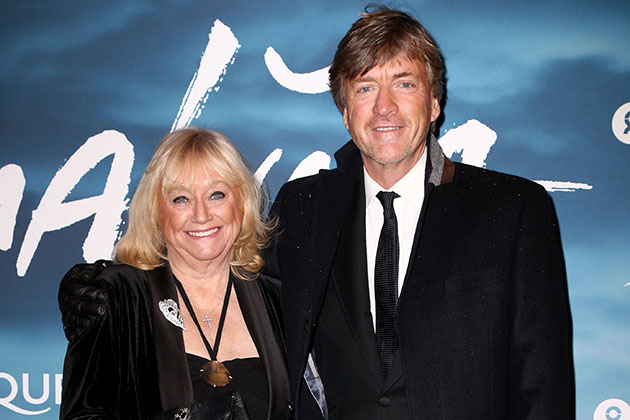 She said: "My dad is still in the mix on TV. I love watching him do what he does best and I love listening to him."
Judy began her career back in 1971 when she joined local TV station Granada in Manchester as a researcher.
But the star soon became a household name when she began co-hosting This Morning alongside her hubby from 1988-2001.
Despite being a huge hit on the ITV show, the popular pair left TM and moved to Channel 4 in 2001 to host their own teatime programme called Richard & Judy.
Since then, Judy has popped up on various panel shows and was even a regular on Loose Women – although the last time she was seen on our TV screens was back in 2015 alongside Chloe on the show.

While Judy has worked with her husband for over three decades, 62-year-old Richard has previously revealed that he doesn't mind taking the reigns alone.
"We used to spend every minute of every day together", he said.
"That doesn't happen any more but it hasn't changed anything between us. The relationship feels exactly the same, emotionally, as it always did."
Mum-of-four Judy – who shares children Chloe and Jack with Richard as well as twin sons from her first marriage to David Henshaw – has also built a career as an author, and her debut novel Eloise was awarded a Sunday Times bestseller back in 2012.
We'll miss you, Judy!