While we've been missing her from our screens lately, Holly Willoughby is looking better than ever.
The This Morning presenter has been enjoying a well earned break as she continues to enjoy her summer holiday.

And, even though many viewers are keen for a daily fix of Hols and her partner in crime Philip Schofield again, it's clear that Holly is in no rush to come back.
Holly, 37, shared a gorgeous natural snap of herself while she was soaking up the summer sunshine on a boat out at sea yesterday.
Ah, that sounds like total bliss to us.
And fans couldn't help but shower the mum-of-three with compliments. And, rightly so!
"Beautiful, hope your having a fab time x," one person commented.
While a second added: "Love you Holly W, you look Gorgeous Xxx".
A third person wrote: "She's soooo beautifull inside and out love you holly xx".
And another user said: "That feeling when the suns shining.like holly's personality,smile and beauty. You can't help but to smile. #awesome #blessedwithbeauty".
Holly's latest post comes shortly after she opened up about some of her beauty secrets to The Sunday Times Style's beauty director, #BeautyBoss Sarah Jossel.
And it's clear that Hols has some of her own bad habits when it comes to beauty as she revealed she sometimes doesn't take her make up off.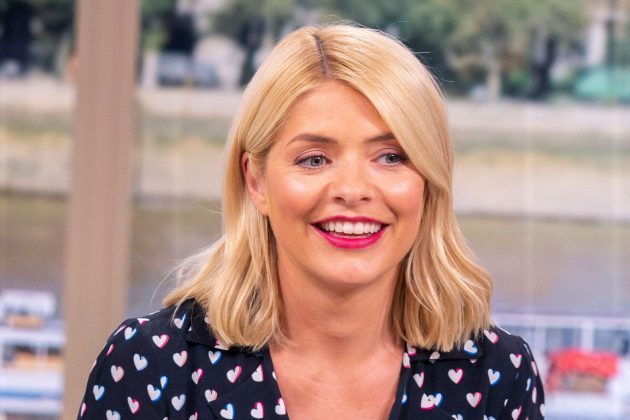 "I fully admit that I am not the world's best at taking off my make-up," she confessed.
Adding: "I am so sorry, I'm so sorry. It's true. The only thing that saved my life a few years ago, was when the invention of make-up wipes happened.
"Now I don't care what you beauty types are going to talk to me and say, 'They're so bad for your skin'."
Well, from the looks of Holly's previous make-up free selfies, it looks to us as though she knows exactly what she's doing when it comes to her skin.
You're looking good, Holly!