As viewers call for him to quit Good Morning Britain following a series of on-screen shockers, we look at why the public may be turning against daytime TV's Richard Madeley

For almost three decades, 
TV veteran Richard Madeley 
has reigned supreme as the undisputed King of Cringe, thanks to his outrageous live gaffes and toe-curling interviews.
But the 62-year-old is now facing calls to be axed from Good Morning Britain as furious viewers brand him 'creepy', 'embarrassing' and 'rude' 
in the wake of the latest string of on-air controversies.
The question is, can this national treasure survive the mounting 
public backlash against him?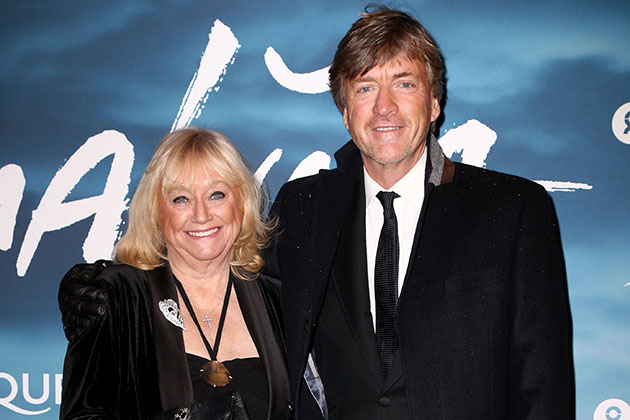 Creepy comments
The TV star has been likened to hapless fictional broadcaster Alan Partridge over the years and his interview last month with naked Brexit protester Dr Victoria Bateman was no exception.
Warning viewers to 'gird their loins' before the chat, Richard was ridiculed on Twitter as he studied the pro-EU slogans written 
around his guest's breasts, complimenting her on how 'beautifully written' they were.
Last March, the presenter was branded 'creepy' on social media after making seemingly sexist remarks over GMB weathergirl Lucy Verasamy's figure-hugging denim dress – 
just before a link about 
the #MeToo movement.
Richard, who has been filling in for regular host Piers Morgan, joked Lucy should 'test' the dress outside in the rain to see if it shrinks – sparking public uproar and accusations of sexism.
In another odd exchange, co-host Susanna Reid looked shocked when he announced live on air 'Haven't you lost weight?', then he dug an even bigger hole by probing, 'Was it hard work?'

Insensitive queries
Viewers were back on the warpath earlier this month, slamming 
Richard for his 'shockingly insensitive' questions after he 
asked the family of pilot David Ibbotson, who is (at time of press) still missing following the plane crash that killed Argentine footballer Emiliano Sala, 'Why's it so important for you to have him back?'.
He was also branded 'patronising' in 2017, during an interview with journalist Mark Austin about his daughter's horrific battle with anorexia.
When Mark admitted 
he wasn't aware how seriously ill she was at first, Richard replied he would have identified the signs right away had it been his own daughter.

Bring back Piers!
The star set Twitter alight again last year after asking the mum of guest Daniel Wakeford, star of C4 show The Undateables, if he'd 'always been autistic'.
Outraged viewers branded Richard 'an idiot' and urged for Piers Morgan to be reinstated.
The National Autistic Society derided Richard for his 'staggering lack of awareness'.