For the most part, the Duke and Duchess of Cambridge and their children Prince George and Princess Charlotte have been able to enjoy somewhat of a normal life so far, despite being members of the royal family.
They've lived in relative privacy at their home in Anmer Hall in Norfolk ever since George was a baby, returning to the hectic city of London only for the occasional royal engagement.

But now all of this is about to change. The family have now moved back into Kensington Palace permanently, where Catherine and William lived soon after having George.
Royal correspondent Rebecca English confirmed that the families move back to the capital is complete, making Kensington Palace their now permanent home.
Little Prince George will also be making a big transition in his life too, as he'll soon be starting primary school at Thomas's Battersea come September.
There have been whispers for months that the Duke and Duchess would be on course to becoming full-time royals since the move back to the capital was announced.
But now, Kensington Palace has officially confirmed that the Prince and Duchess are set to take on a busy autumn schedule, as their transition into professional, working members of the royal family comes to fruition.
The palace's Twitter account stated, "The coming months will see The Duke & Duchess & Prince Harry undertake a busy autumn programme as TRH return to royal duties & engagements."
"Over the course of the autumn, TRH will visit a number of communities, charities and organisations across the UK.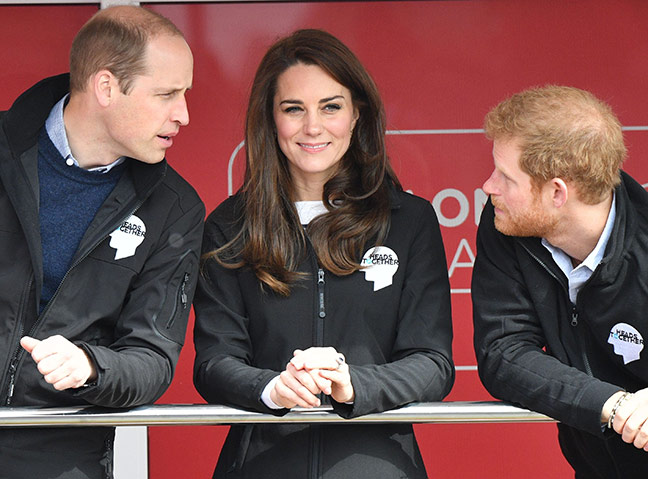 "TRH will continue to highlight the important work of their patronages, & collectively focus on supporting issues surrounding mental health."
It'll be the first time that both Catherine and William have taken on so many royal responsibilities, having previously been allowed to limit their involvement in the monarchy in order to focus on their family. But as the Queen begins to slow down her reign, it only makes sense that the Duke and Duchess are expected to step up, as the future King and Queen of Great Britain.

And on top of their royal engagements in the UK, the royal trio will also be making more royal trips  abroad, although it's not yet clear where they'll be headed. Royal correspondent Rebecca English confirmed that Catherine and William will be undertaking one foreign tour in November, while Harry is apparently heading to Canada in October. We wonder if he will stay with his girlfriend Meghan Markle while based in Toronto?
But despite the change in their professional role, the Duke and Duchess will still be ensuring that life is as normal as possible for their eldest child George. The palace also announced that the adorable, 4-year-old royal will officially be starting at his school on 7th September.
And he won't have to panic about being left alone as, for at least the first day, his mum and dad will be right there by his side.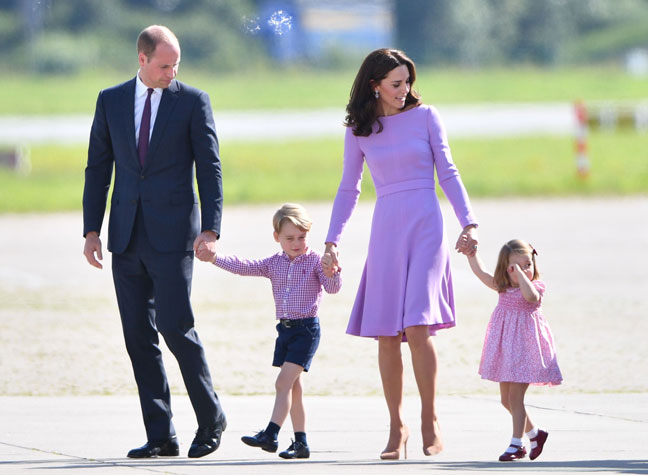 The palace released a statement announcing that the Duke and Duchess of Cambridge would go with George to meet the Head of the Lower School, and will then take him off to his classroom.
"The Duke and Duchess of Cambridge, accompanying Prince George, will be met on arrival at the school by the Head of Lower School, Helen Haslem, who will then escort Their Royal Highnesses to Prince George's reception classroom."