Just days after Big Brother ended for good, Emma Willis jetted off on a well deserved break with her family to the Maldives.
Calling it a  'family moon', the 42-year-old presenter revealed she and her husband Matt Willis – along with their three children – were going away four months after the couple renewed their vows for their 10 year wedding anniversary.

After arriving in the Maldives, Emma shared a picture of herself wearing a tiny bikini top and denim shorts in the pouring rain.
Despite the fact the weather wasn't quite what she's hoping for, she wasn't letting it dampen her spirits – throwing her hands out in the picture embracing the downpour.
She wrote: "When you arrive in paradise and even the rain showers are amazing."
Emma's fans rushed to praise her on her rock-hard abs.
One said: "Absolutely beautiful have an amazing time!"
Another added: "Wow that view is amazing, and you young lady look f**king amazing xx"
A third gushed: "You look amazing happy holidays x."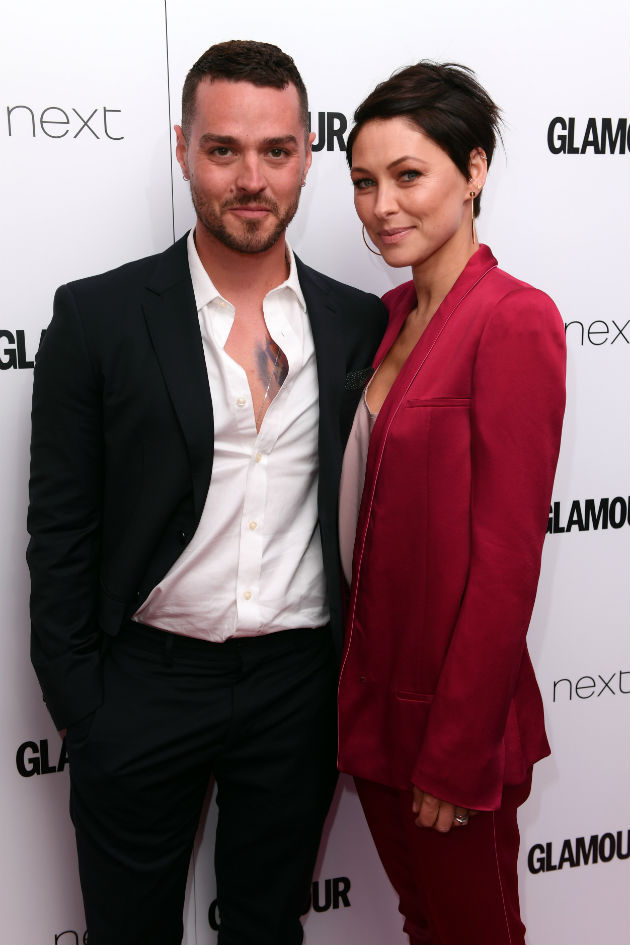 It comes after Emma revealed she's got a new exciting project coming up with Amanda Holden, Rochelle Humes and Paddy McGuinness.
But in doing so, Emma, asked her 1.1m social media followers to help her decide something hilarious she spotted had happened during the photo opportunity.
The photo shows Rochelle, Emma and Amanda holding up Paddy McGuinness horizontally by his legs and upper body but in doing so the comedian and Take Me Out host looked bizarre.
Emma captioned the snap: "Love this… @rochellehumes leg or @mcguinness.paddy arm? You decide. @noholdenback Fab day at work, with fab people, on a fab new project, coming soon…"
But fans were quick to express their amusement at the illusion created from Rochelle's white jeans and Paddy's white t-shirt.
One wrote: "Thought it was his arm until I read it ! … very good guys" and another said: "For a minute there I thought paddy's other arm was rochelles leg (sic)," and a third joked: "According to moving and handling rules, this is not how you should be lifting loads #healthandsafetyfirstguysandgals "