Ex-Eastenders actor Leslie Grantham has passed away at the age of 71, it has been reported.
The star captured the attention of the entire nation with his role as 'Dirty' Dennis Watts in Eastenders, and won the BBC soap some of its highest ratings ever during his stint on the programme.

A statement from Leslie's agent confirmed that he had passed away on Friday.
It read, "We formally announce the loss of Leslie Grantham, who passed away at 10.20am on the morning of Friday 15th June 2018.
"His ex-wife and sons have asked for their privacy to be respected at this difficult time." The spokesperson also said a private funeral will be held.
The sad news comes just days after a representative for the star told the BBC that Leslie was poorly in hospital in the UK, after flying over from his home in Bulgaria for treatment. Leslie moved to Bulgaria from the UK in 2010, after filming TV series The English Neighbour.
A spokesperson said, Leslie "remains poorly and is being taken care of by medical staff".
According to The Sun, close friends had been visiting Leslie at his bedside in the days before his death.
Leslie is of course best known for his legendary role as Dennis Watts on BBC soap opera Eastenders. The actor joined the show in 1985, as the landlord of the Queen Victoria pub in Walford.

His character quickly became popular with fans, although quickly became thought of as the show's villain, given the way he treated his wife Angie, played by Anita Dobson. Leslie's character soon gained the nickname 'Dirty Den' as a result of his wrong-doings, and it's how the character is often referred to now.
In 1988,it looked as though 'Dirty Den' had been killed off, after starring on the show for three years. The character, who had become involved in some criminal activity, was shot by a gunman outside court.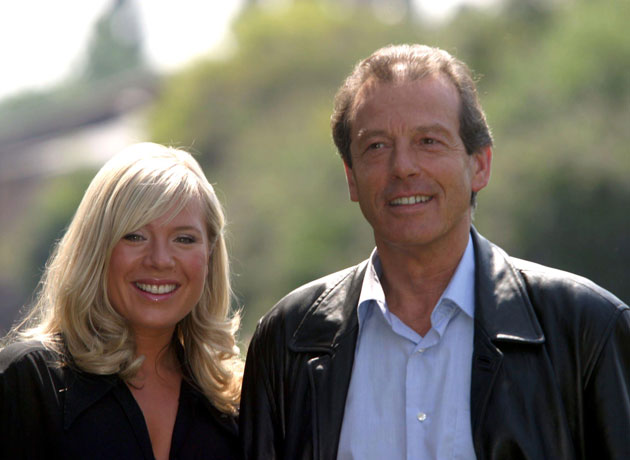 However, Leslie's character was soon to return, with it being revealed that Dennis had survived the shooting. He reprised the role in 2003, as the father of adopted daughter Sharon. 17 million fans tuned in to see his return to the soap.
But Den was eventually finally killed off two years later, in 2005, after new wife Chrissie hit him over the head during an argument.