Let's be honest, there have been countless occasions where we've found ourselves envying the Duchess of Cambridge's stunning fashion picks.
And while the Duchess is a champion of the more affordable high-street brands, regularly seen wearing items by Reiss, Hobbs and Whistles, her pricier designer picks are generally out of reach-until now.
It's recently been announced that one of Catherine's most favoured designers is pairing up with a popular high-street store, meaning those sartorial creations will be easier to nab than ever before.
Erdem, whom the Duchess and other celebrities, including Michelle Obama, is regularly pictured wearing, have teamed up with budget clothing brand H&M, for their annual designer/high-street collaboration.
The collaboration happens twice every year, with the brand previously creating lines with famous names including Chanel's Karl Lagerfeld, Jimmy Choo, and Stella McCartney.
One of Catherine's most famous looks from the designer is the glittering, ankle-length, silver creation she wore to the UK-India Year of Culture reception at Buckingham Palace earlier this year, which dazzled fashion and royal fans alike.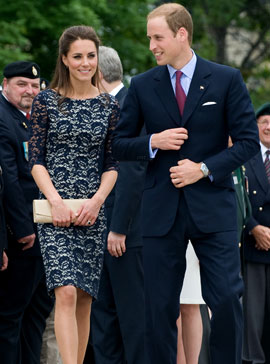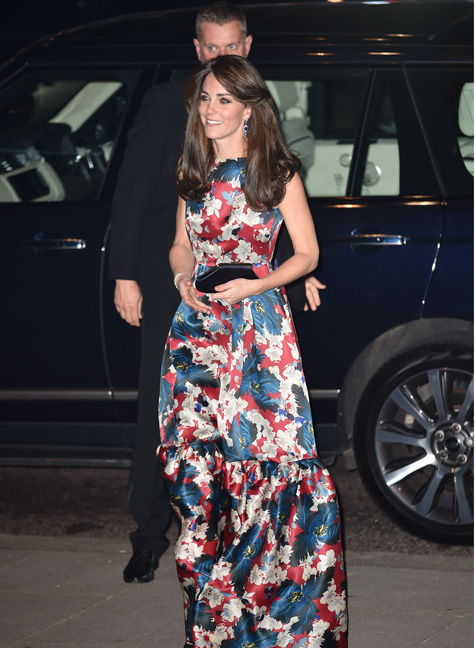 This year's exciting collaboration, which is H&M's 13th, was announced with a video post to H&M's Twitter page, with the brand revealing a video to mark the news. Director Baz Lurhmann, who famously stood at the helm of Moulin Rouge and Romeo and Juliet, created the video and will work with Erdem and H&M on the collaboration.
Ann-Sofie Johansson, H&M's creative advisor, spoke of the news, saying, "From the moment we started talking with Erdem about the collaboration, I was captured by his vision,
"For ERDEM X H&M he has created an enchanting world full of beauty, delicacy and rich details. These are special pieces you will want to wear forever."
Designer Erdem also revealed his excitement at the impending collections, and also revealed that his brand will be creating a menswear collection for the very first time, too.
"I am so happy to collaborate with H&M, and to explore my work on a whole new scale including a menswear collection which I have never done before,"
"It's also such a thrill to work with Baz Lurhmann, one of the most important storytellers of our time."
Erdem is famed for its use of floral prints and long flowing gowns, so expect much of the same from the designer/high street team-up.
H&M X Erdem will be available from 2nd November, at selected stores and online. No doubt the collection will be the perfect choice for those all-important winter weddings. But this is guaranteed to sell out quickly, so get in there fast!
FROM: Woman & Home, our sister site