Coronation Street star Malcolm Hebden AKA Norris Cole has opened up about the "silent" heart attack he suffered – and says he doesn't know whether he'll be able to return to the show.
The 78-year-old actor had no idea anything was wrong until he visited his GP with a chest infection.

After listening to his heart, he was given the devastating news he'd suffered a heart attack and needed emergency surgery.
It was unknown whether he'd survive and he spent almost a whole month in a medically induced coma.
Malcolm told The Sun: "Fortunately I didn't realise how bad it was. I was dying. The cardiac team simply saved my life.
"I was informed by my doctor I had had at least one heart attack. The heart attack tore a hole in my heart, they operated and took a chance."

Following the surgery, Malcolm was in hospital for three months before being discharged.
He said: "From getting into that ambulance at home, I don't really remember much at all.
"It was almost like I thought it was happening to Norris Cole, like a soap opera about the  NHS."
Speaking at an event at Blackpool Victoria Hospital to celebrate the 70th anniversary of the NHS, he added: "I want to thank these people who were strangers to me but to whom I owe my life.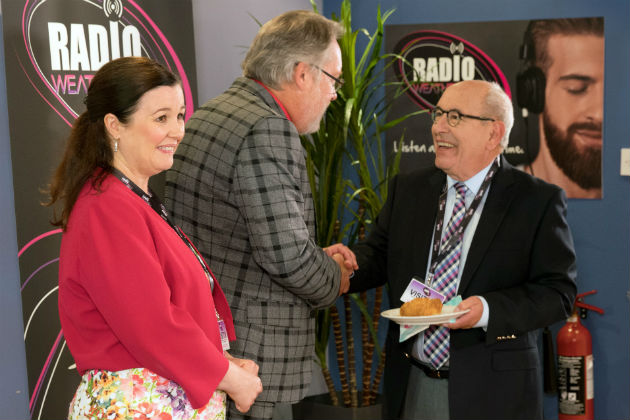 "It's wonderful to meet them and a bit emotional to be reunited with the people who I never met, here today."
Malcolm first appeared as Norris in Coronation Street in 1994 – taking a break between 1997 and 1999 – before returning until earlier this year, since then he's been on an 'extended break'.
Due to his ongoing recovery, Malcolm is unsure about his future on Corrie.
He said: "People are asking if I'm returning to the Street, but that's just not known yet." Get well soon, Malcolm!