Coleen Rooney has confirmed she will be moving Stateside with her children following husband Wayne's decision to join DC United football club in Washington.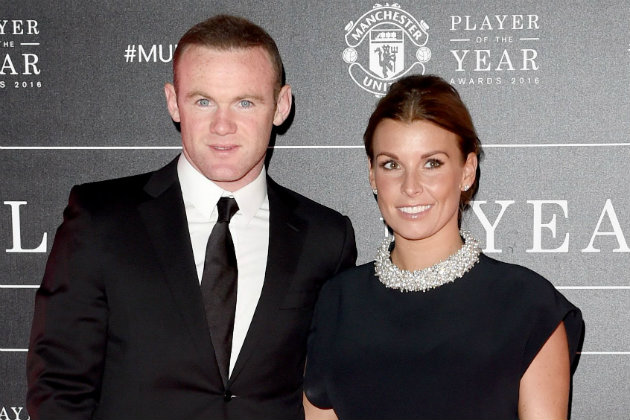 In a series of tweets posted in the early hours of this morning, the 32-year-old wrote: "Wishing our Daddy and my Wayne all the luck, happiness and success in America!!! It's a move we are going to do as a family.
"Leaving England with so many trophies and also as England and Man Utd's all time Top goal scorer is a massive achievement!! It hasn't been done for years and you did it!!!"
Wayne Rooney, also 32, left Everton to join the Major League Soccer team in America and played in his debut match last weekend against the Vancouver Whitecaps, winning 3-1.
It's unknown when Coleen and their boys, Kai, eight, Klay, five, two-year-old Kit, and five-month old Cass will make the move across the pond, but fans of the couple were keen to wish them luck.
One Twitter user wrote: "Wishing you all every happiness and lots of good health too. You deserve this as a family. You have come through a lot but are all standing together strong. Go for it."
It's no secret that Wayne and Coleen have had their share of ups and downs. Most recently, Wayne was caught drink driving in September 2017 and was caught in the car with a woman he had met that night named Laura Simpson.
Following the scandal, Coleen took to Facebook to confirm she and Wayne are committed to making their marriage work: "A few people have been feeling sorry for me, please don't. I appreciate getting cared about, however, I am a strong person, I don't feel sorry for myself.
"Also a few people are probably thinking I'm stupid for staying in my marriage. I am not stupid, I know my own mind and it's something I want to try and work on.
"Before the headlines start…. No, I'm not taking Wayne back as he's never left. Yes, it has been a shit time, and yes, time was spent apart and I thought my marriage might have been at an end.
"He's made silly and selfish mistakes, some he's learnt from, some obviously not. However maybe that will change?"
Worlds by Leanne Carr.