With their 10th wedding anniversary just a few weeks away, it seems as though Wayne and Coleen Rooney have got the balance just right in their household.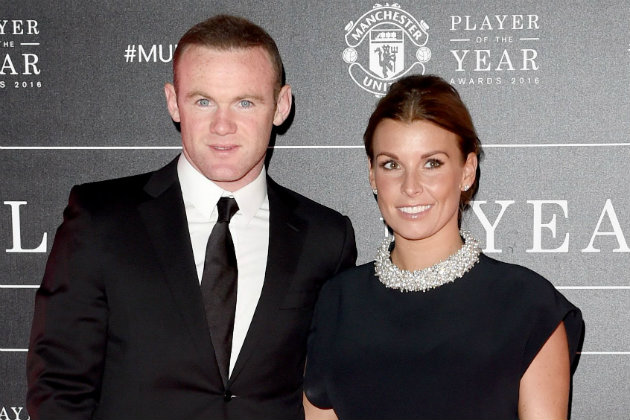 Coleen has opened up about her experiences with motherhood to her four children, Kai, eight, Klay, five, Kit, two and three-month-old Cass, and has even admitted husband Wayne is always on hand to help with kids.
'First time around, Wayne never jumped at the chance to change a nappy but now it comes naturally to him. Obviously with four kids, he's had a lot of experience,' Coleen confessed.
'He's really good at helping, especially with the bedtime routine. Usually Wayne takes the other three up when I take the baby. He also does a lot of the football runs during the week.'
Sounds like the couple have got the perfect parenting partnership at the moment.

But how does Coleen find it being a mother to four compared to her first time around?
'Each one I've had, I've been more relaxed. Kit only just turned two, so it didn't seem long ago that I was doing bottles and nappies. It's all run fairly smoothly so far but the only thing to watch is that Kit isn't too heavy-handed with the baby, as he's only just coming out of babyhood himself,' the 32-year-old revealed in the same interview with the Metro newspaper.
Coleen only gave birth a mere three months ago, but while currently holidaying alongside her family in Barbados she is looking better than ever while wearing a bikini. So what is her post baby body secret?

'I've still got weight to lose but I'm not in a rush. I went back to the gym three weeks ago but it's hard work to get there with a baby in tow and then go through a full workout,' Coleen said.
'You have to enjoy yourself in life as well. I do watch waht I eat during the week but at weekends I'll treat myself to a takeaway or nice meal and a few glasses of wine.'
It looks like it's working to us, Coleen!