Coleen Nolan has treated fans to a rare photo side-by-side with her lookalike daughter Ciara.

The Loose Women presenter shared the photo with her 100,000 Instagram followers with the caption, "This girl… @ciarafensomeanother great holiday with my gorgeous girl! #mallorca #memories #unconditionallove."
In the rare family snap, 53-year-old Coleen is wearing a black jumpsuit with a flash of hot pink while her daughter donned a cute red playsuit with white lace trim.
And fans rushed to show their love for the picture which has been liked nearly 5,000 times already.
One fan wrote, "Grown up so fast beautiful Mum beautiful daughter xx," while another added, "Mother daughter goals."
One fan even compared the 17-year-old beauty to Coleen's late sister Bernie, as they commented, "Oh Coleen, she is so like Bernie and stunningly beautiful! Xxxx."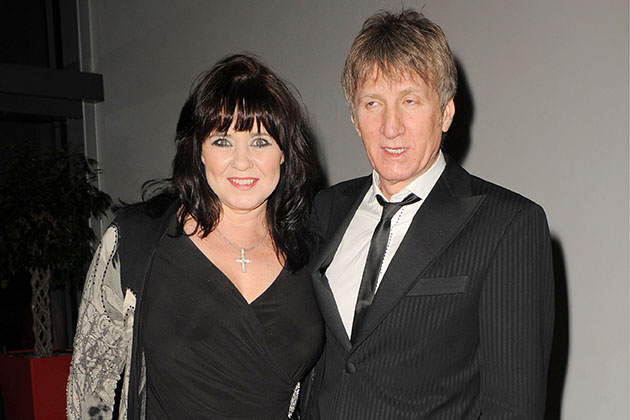 The mother-daughter pair have been on a girls only holiday following Coleen's split from her second husband and Ciara's dad, Ray Fensome. They were joined by a group of Ciara's friends and one of Coleen's oldest pals, Carol.
But the ladies did break the 'no boys allowed rule' when they went to watch the Pirates Adventure Show.
In one cheeky post the telly star can be sen surrounded by the stars of the show, as she wrote, "Guys this what not an easy pic for me to do, they forced me to stand with these gorgeous pirates…. #liar #piratesadventure #mallorca #greatnightout."
In another snap, Coleen compares her getaway with the group of gorgeous girls to Love Island saying, "On holiday with this crazy bunch. Feel like I've gatecrashed Love Island."
Coleen looks healthy and happy in the pictures after losing an impressive three stone since the beginning of the year. She has since put her weight loss down to small life changes including walking 10,000 steps a day and more frequent exercise.
Looking good, Coleen!
Words by Leanne Carr