Since welcoming him into the world back in March 2017, Cheryl Cole and Liam Payne have managed to keep baby Bear under-wraps - only sharing small glimpses of the tot on social media.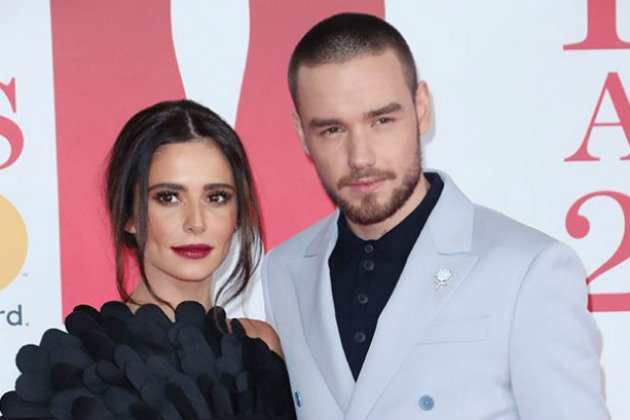 But now for the first time, 35-year-old Chez has been spotted out and about with her son – and he's growing up fast!
The singer – who recently confirmed her split from One Direction star Liam – was photographed taking her 18-month-old to Girls Aloud pal Kimberley Walsh's house for a birthday party.
In the photos posted by The Sun, Chezza dressed in a denim jacket and oversized sunglasses with her hair causally tied back in a pony tail.
While Bear's face is still not visible in the pictures, clearly the tot is taking over his stylish mum as he can be seen in a little blue tracksuit while also sporting a tiny topknot! How cute is that?
Cheryl's former bandmate Kimberly – who is mum to Bobby, three, and 21-month-old Cole – has previously opened up about the singer's playdates with her kids.
"Cole's a little obsessed with Bear", she told Loose Women in July.
"I think he thinks he's the older one, even though there's only three months between. Bear was a baby for a while when Cole was already walking, suddenly they're on an even keel, but Cole still thinks he needs to baby him. But it's very cute."

This comes after Cheryl and Liam announced their split in July by releasing separate but very similar statements on Twitter.
Since then, 25-year-old Liam has admitted they actually split weeks before that as he opened up about the break up last month.
Speaking on Big Top 40's Kat Shoob, he said, "I'm feeling OK, I'm a bit fragile at times. No I'm alright you know, it's been OK. Obviously there's a lot of stuff I've still got to sort out with my life but…
"I mean that bit of it is difficult and you're tryna like, you break up and like obviously we've broken up and then it was like a couple of days or a couple of weeks before we actually like put the announcement out and that's the bit when it really hits home I guess."
Taken from our sister site, CelebsNow.