The comedian, singer and actor 
is hosting a new C4 show, Buy It Now, which showcases ingenious inventions. He tells us what's in store and talks Strictly dance-floor terrors.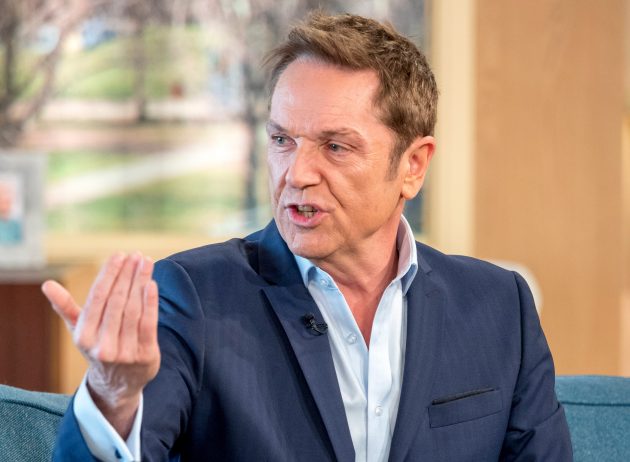 How does the show work?
You've got 90 seconds to pitch to an audience of 100 people. If they decide to buy your product, a panel of big retailers also get the chance to snap it up.
Which inventions impressed you?
I loved the simple things. One guy 
had created a pair of unbreakable sunglasses. I don't know what he made them out of, but when I stamped on them, they were indestructible!
Did any demonstrations go wrong?
We had a special invention for taking selfies with your dog, but the dog in the demo didn't perform as expected and the audience were
in hysterics.
How was your Strictly experience last year?
Wonderful, but it's also the best laxative in showbiz! Knowing that 
11 million people are about to watch you dance live is terrifying.
What did your daughters, Amy, 20, and Lucy, 16, think about you on the dance floor?
They loved it. Amy is studying in Australia. My family and friends wanted to come to the studio every week, but contestants only get two tickets each, believe it or not!
How do you relax?
I just love being a dad, going on holiday with the family, walking my dogs. I'm back touring at the moment. Making people laugh 
is such a wonderful honour.
Brian Conley left Strictly after he was beaten by telly chef, Simon Rimmer. But while viewers at home were shocked by Brian's departure, it turns out he didn't exactly leave the BBC show gracefully as the the 56-year-old reportedly went on a bizarre rant branding the studios a 'sh*thole'.
According to reports, the show's live studio audience were stunned as the comedian jumped on the judge's table and shouted: 'They only spend £25 on the toilet.'
If that wasn't weird enough, he then claimed that judge Darcey Bussell is 'the horny one' before allegedly going on to praise his brother Alan who is a floor manager on the show.
✱ Buy It Now is on C4