Finally the wait is over, as GBBO returns to our telly screens tonight!
And while we haven't been able to stop thinking about pastries for the past two weeks, Bake Off judge Paul Hollywood has now revealed some new details about the latest series.

And it turns out the 52-year-old is definitely not going easy on this year's bunch of baking hopefuls as he's come up with a novel way of making sure they stick to the rules.
In fact, he and co-star Prue Leith, 78, are pretty militant when it comes to time keeping.
Speaking ahead of tonight's episode, the silver fox said, "When they're coming to the end of the big challenges Prue and I will walk into the tent just to make sure that when the clock ends they have stopped."

And the new contestants better keep to the rules, as Paul has also revealed what he would do if he caught someone cheating in the tent.
Read More: The first episode of the Great British Bake Off is missing this key thing
"I would punish them," he revealed. "Because it's not fair on the others.
"Baking is all about time management, and you've got to get it done in the time provided."

Prue also opened up about this year's stars, as she revealed you can tell a lot about a baker from the state of their kitchen.
"If you notice, if you look at the tables of the bakers as they go along the confident ones clean up on their way", she admitted.
"There were a couple of moments in that program where everybody seemed to be in a mess. They did all look as if they would never finish."
This comes after Paul recently revealed his favourite part of the show – which will again be fronted by Noel Fielding and Sandi Toksvig – and it might surprise you!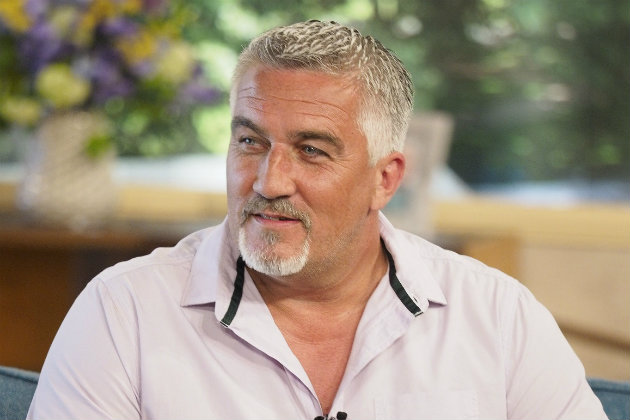 "The best bit of the show for me has to be 'soggy bottom'. It was series one of Bake Off when I first said it", he said earlier this week.
"It happens when the base of a pie or tart fails to cook properly and it's common in the industry to say that. But when I said it, everyone started laughing and I was like, 'Why are they laughing?' To me, it wasn't funny.
"It was a factual thing. But then all the innuendoes started building up over the years and they have made me laugh."
We can't WAIT for Great British Bake Off to start tonight over on Channel 4 at 8pm.