Ant McPartlin has undeniably endured a tough time of late. After confessing his addiction to painkillers, he promptly entered rehab, where he stayed for months, until leaving just a week ago.

The TV star has revealed how he was unable to see his wife, Lisa Armstrong, or any of his family or friends while he was based at the specialist Central London clinic, which is said to cost £50,000 per stay. The presenting superpower was also denied phone calls, in case it interfered with his recovery. The only familiar face Ant was allowed to see was his beloved pet dog Hurley, a chocolate labrador.
So given that he's had such a shock to the system with such a restricted routine, it's no surprise that Ant's willing to make some big changes to aid his recovery, and ensure that he doesn't end up back in the clinic. According to reports, the superstar has made a drastic change at home in order to get his life back on track. Reportedly, Ant has moved his mum, Christine, into his and wife Lisa's Chiswick home. The hope is that the extra support will help him adjust to normal life once again.

Previously, Dec's mum Annie spoke up about how his mum has been helping him out. Annie revealed, "He's close to his mum. She was by his side supporting him. She would put ice packs on his knee during intervals on Britain's Got Talent."
Clearly showing how close the group are, she also said, "When I found out about what he had been going through, I was upset that he was in that much pain. I'm proud of him. His family and his mum will be, too."
It's said that Ant's been taking some much needed time out too, by visiting his family up in Newcastle, where his mum and sister both currently live. The TV star was spotted out on crutches while out and about, spending some quality time with his family recently.

Ant and Lisa's marriage troubles…
Christine will of course join both Ant and Lisa in their marital home. Her entrance follows a tough time for the couple, whose relationship Ant has admitted has struggled following his difficulties.
---
Read more…
---
Speaking to The Sun, Ant was asked how his marriage would cope with his move back home. And the uncertain presenter confessed, "Time will tell. It's very personal, isn't it?
"I would just say it's a very private matter. We've struggled. Like a lot of couples do. It's very personal."
Ant was quick to admit the pressure on their marriage was largely due to his addiction. He confessed, "I've put Lisa through hell with mood swings and depression and how it affects you. I'm very sorry about the effect it has on partners."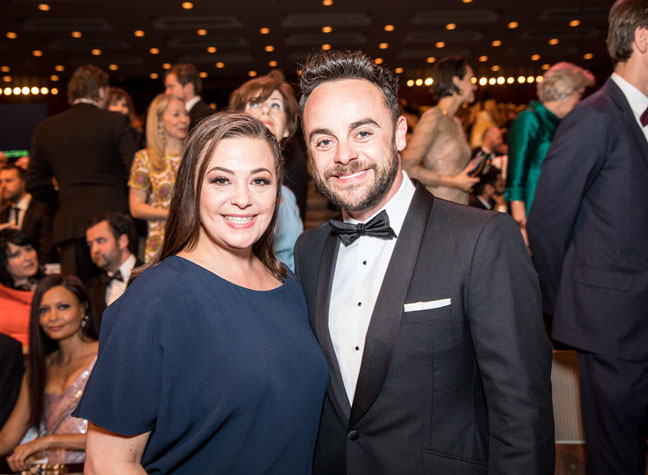 Following rumours that the pair stayed in separate beds before his entrance to rehab, he revealed how supportive she's been since the trouble began. "In hindsight, I should have mentioned it earlier, but you're embarrassed about it.
"All I can say at the moment is that she's been amazing — fantastic throughout. And we're good. I was desperately worried about Lisa in rehab, but they start introducing phone calls after a few weeks."
We're wishing Any a speedy recovery…