The late Princess Diana never got the chance to meet her adorable grandchildren Prince George and Princess Charlotte. However, it seems that her grandchildren may already be following in her footsteps, as the pair take after Princess Diana in many ways and are inspired by their grandmother.
On Wednesday, the Duke and Duchess of Cambridge and Prince Harry paid tribute to the late Princess of Wales, when they visited the White Garden at Kensington Palace, created in Diana's memory. Whilst there, the trio also met with the heads of charities that Diana championed when she was alive.
Speaking to the the English National Ballet director Tamara Rojo, the royals got onto the topic of how much Diana loved dancing. Her passion for dance was well documented, as she was regularly pictured on dancefloors (famously with John Travolta), and enjoying nights out at the ballet.
And it seems her granddaughter Princess Charlotte loves it just as much as Diana did.
Catherine revealed that her two-year-old daughter Charlotte is taking dance lessons, and that, "She absolutely loves it."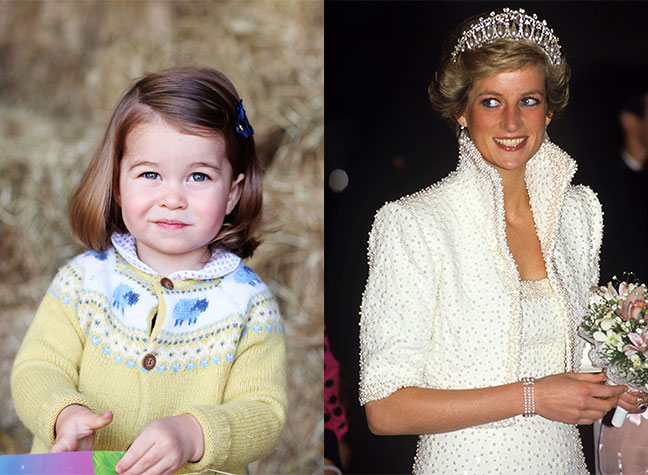 Prince William also discussed his mother's love of dance with Tamara too, describing just how much she enjoyed it.
He told her, "She loved dancing, she was a fantastic dancer. We've been going through her music collection recently and there's some quite eclectic stuff in there. She was elated by the skill."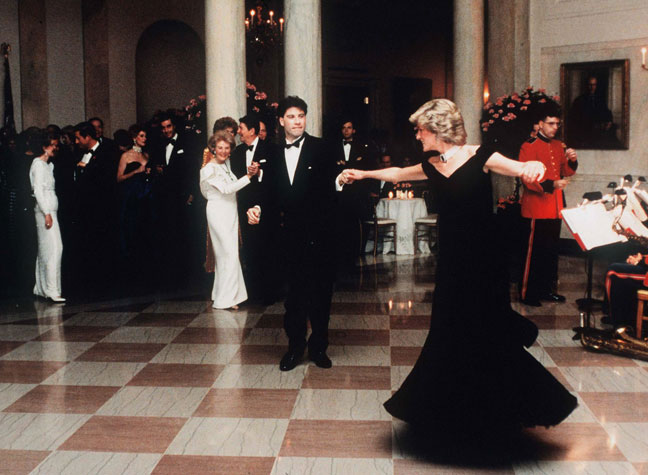 (Diana dancing with John Travolta at former President Reagan's White House gala)
The English National Ballet director was then quick to let the boys know that so many productions from the popular dance company were only staged because of the funds that Diana had helped to raise through her support of the charity. William agreed, "That's something we celebrate."
He continued, "We've got plenty of pictures. I remember her showing me ballet shoes she had been given and she was so proud of them."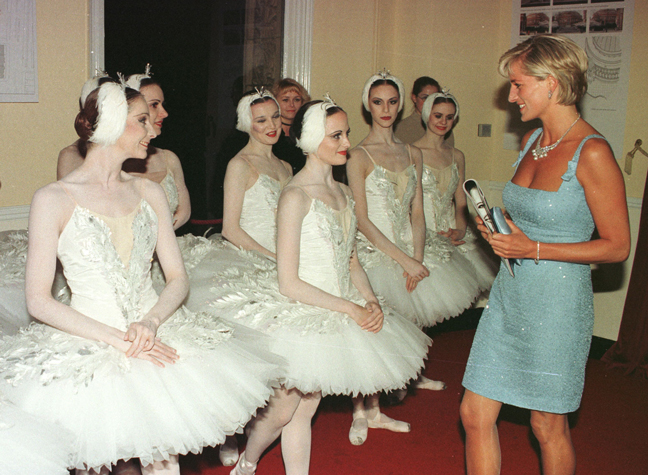 Tamara then reportedly extended an invitation to Catherine and William to the English National Ballet's My First Ballet programme, which puts on short, classic ballet shows.
And the pair were clearly in agreement that they'd love to attend, with William saying, "We will definitely have to come." We wonder if they'll bring Princess Charlotte along for the show too?
The royals were clearly awed by their visit to the newly refurbished garden, which was originally much-loved by Princess Diana when she lived at Kensington Palace over 20 years ago.
Commenting on the work head gardener Graham Dillamore and his team had done, the Duchess commented, "It does look really different, I love the semi-wildness."
Prince William also agreed that it was a fitting tribute to their much beloved mother, saying, "We're thrilled, Graham. Twenty years on, it feels so appropriate."
FROM: Woman & Home, our sister site