It's not often a moisturiser causes such a frenzy, but there's a Body Shop facial moisturiser that's been quietly circling under the radar – until now!
Customers are raving about its anti-ageing properties, which is no surprise, given that the retailer now sells a pot of it every 18 seconds worldwide!
The Vitamin E Moisture Cream has been about for a long time and has been popular ever since it launched. But only recently has it been receiving the well-deserved praise from its faithful users.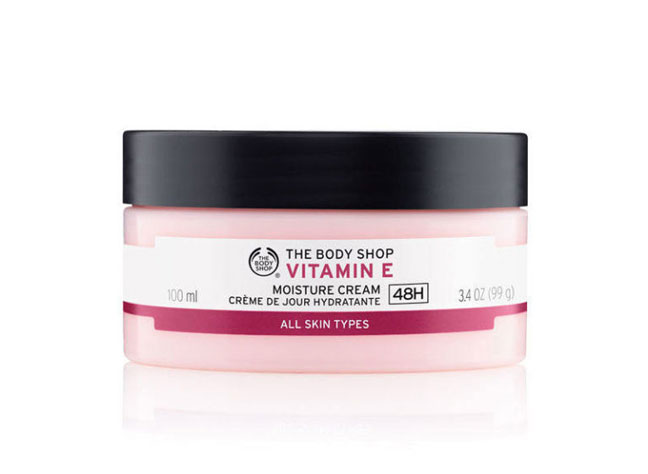 The Body Shop Vitamin E Moisture Cream, £13, thebodyshop.com
The cream, which promises "to leave skin feeling fresh, silky-soft, and more healthy-looking from day one", also won't leave a dent in your bank balance, as it's only £13. And that's a steal, considering how high prices for similar facial moisturisers can go.
Of course, it's also made with Vitamin E, which is a fabulous ingredient to help with anti-ageing, given that it helps maintain healthy skin and eyes, and can protect from the effects of pollution and premature ageing.
The facial moisturiser has received glowing reports from customers online too, with many purporting that it makes them look "10 years younger", and that it's "the best cream I have ever used." High praise indeed!
One 60-year-old user said, "I have been using Vitamin E Moisture Cream for many many years. It is the only product I use on my face, just applying a little each morning. At 55 years of age my skin is still so smooth and wrinkle free. I love this product and wouldn't swap it".
Another lady reviewing it on the site, wrote, "I've been using this moisturiser since it was launched.
I now have compliments from people who think I'm at least 10 years younger than I really am! I can't recommend this highly enough."
The pot of facial moisturiser has also been hailed as a good option for all skin types – from oily to dry. And another user agreed, saying "Very pleased – best product for sensitive skin. Will recommend as 100% guarantee."
We'll certainly be adding this product to our wish list!