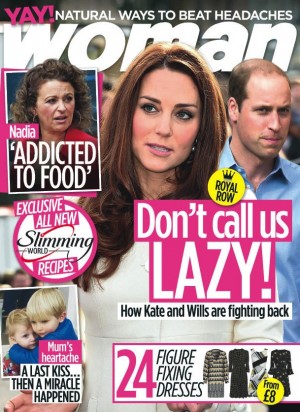 There weren't many people who failed to be won over by James Norton's dashing period drama character 'Prince Andrei' in the widely successful BBC remake of War & Peace. It seems that this extended to his fellow stars of the show as well as the general public, as the dashing actor is said to be dating his co-star Jessie Buckley! The talented actress actually played his sister, Marya in the drama.
For more celeb gossip, or read all about Kate and Prince William's fight back against their critics from our front cover, pick up the brand new issue of Woman from your local store!
PLUS, more remarkable real life stories, the best beauty buys on the high street, this season's must-have fashion on the high-street, and all your usual favourites, including your emotional health questions answered, weekly puzzles, and TV gossip!
All this and more in the latest issue – pick up your copy of Woman now!
In the mean time, why not visit our Facebook page for up-to-the-minute celebrity news, amazing baking ideas, fun quizzes and more!