If you need an excuse to book a last minute trip to Italy, we just found one!
We all need to take a minute to sit back and appreciate the genius of this idea. In a small town in Italy, there's a red wine dispensing drinking fountain – and it's open 24/7!
Picture this, you're out on a cultural exploration in a beautiful, warm country in Europe. You get a little thirsty but water just won't cut it. Then, you stumble upon the drinks fountain to top all other drinks fountains. A magical drinking fountain – that dispenses unlimited red wine!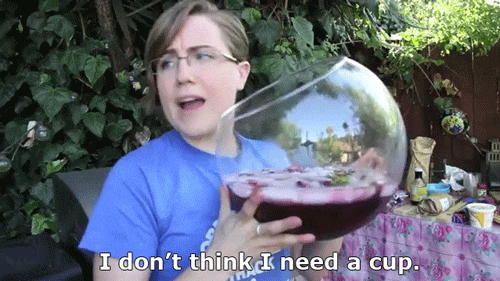 Don't just dream about it. Go to it!
The fountain is in the idilic Italian region of Abruzzo.
To be precise, the fountain is located in the small town of Caldari di Ortono. You stumble across it if you walk along the famous 196-mile pilgrimage from Rome to Ortona, known as the Cammino di San Tommaso. The pilgrimage ends at the cathedral where the remains of Thomas, one of Jesus's disciples, are kept.
The wine pouring fountain was installed by local vineyard Dora Sarchese in partnership with the organisation responsible for maintaining the pilgrimage route.
It has a pretty funky design and is meant to mimic the inside of a wine cask. It has two brass spigots which are set in a stone basin.
The vineyard warned that the fountain is not designed to allow visitors to get drunk or party. So don't be lying under it like this…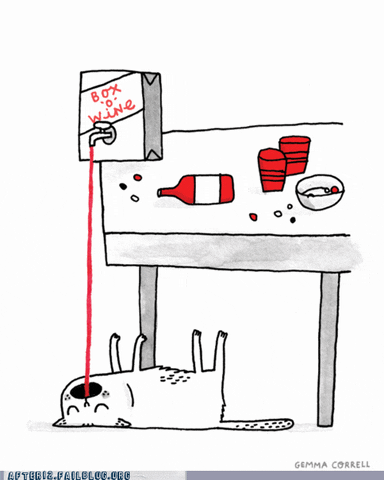 While we know how tempting it might be…
Instead the vineyard hope that the fountain will become a meeting place for pilgrims and wine lovers alike who are in need of a refreshment.
On Facebook it said: "The Fountain of Wine is a gift for the Cammino di San Tommaso in which we believe so much and that in this way we want to help to grow."
The fountain opened last year – and we think it's the best idea ever. Is there any better reward for completing a 196-mile trek than a glass of red from the fountain of wine? We are struggling to think of one..