The perfect countdown to Christmas!
Get excited people – there's a new alcohol advent calendar coming! And this time it's the Iceland wine advent calendar that's guaranteed to make for the perfect countdown to the big day.
Yep, you heard right. Soon, a WINE advent calendar will be available. Yes, wine!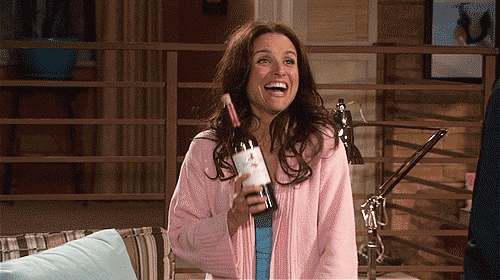 Forget your traditional chocolate offering. This calendar offers a cracking 24 bottles of booze to enjoy in the month before Christmas. What could be better?
In total, there will be 24 bottles in the calendar. The boozy selection on offer includes Sauvignon Blanc, a classic Pinot Grigio, South African Chenin Blanc and Italian Pinot Grigio Blush, a Chardonnay, and the ultimate Xmas drink – Prosecco.

Some other tipples available are Chilean Merlot, Argentinean Malbec and New Zealand Pinot Noir. South African Shiraz and Australian Shiraz will be there too.
And of course, there'll be some good old mulled wine in there too – the classic tipple of the festive period.
The bottles will be 187ml – the perfect, mini size for an evening treat.
---
Read more…
---
The exciting calendar was created by Broadland Wineries, and turns out, you'll be able to pick up on your local high street too. While you're able to buy the calendar on Amazon, it'll also be stocked in selected Iceland stores!
Booze advent calendar + frozen pizzas = a winning combination, in our books.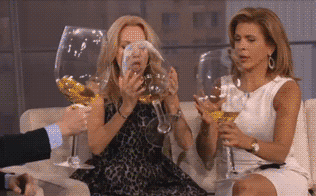 So how much will this alcoholic delight actually set you back then? Reportedly, it will be sold for £39.99. That £1.70 a bottle! Sure, it's probably more than we'd spend on our average advent calendar, but if it's offering 24 bottles of the stuff, who are we to argue?
If wine isn't your thing though, why not give the John Lewis gin advent calendar a try? (It's not available to buy yet, but watch this space!) It's pricier, at £100, but the calendar does give you 25 mini bottles of gin…
To be honest, we're sold on both – we'll just have to make sure we don't start opening the doors before breakfast in the morning…
Will you be buying the Iceland wine advent calendar? Can you think of someone for whom it would make a brilliant present? Let us know in the comments, or on the Woman Magazine Facebook page!