The long-awaited Costa Christmas drinks menu has FINALLY been unveiled – but fans are absolutely 'gutted' as one key item has been missed off the list.
The menu includes a wealth of delicious-sounding treats – including a Billionaire's Latte that we NEED right now.
Stream On! The Best of TV All in One Place. Now Available to Everybody. Start Your 1 Month Trial: http://ow.ly/X4f7n.
There's also a brand new, yummy-sounding Billionaire's Hot Chocolate. Plus, we can look forward to the return of many favourites including the Black Forest Hot Chocolate, the Mint Hot Chocolate, and the Gingerbread Latte.
But many fans have been left gutted about the fact that the hugely popular Costa orange hot chocolate won't be making a comeback.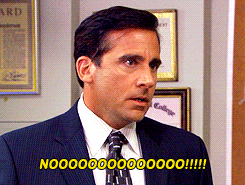 In fact, many devastated fans have taken to Twitter to voice their anger over the oversight. Many have claimed that without the drink, their Christmas is "ruined". One heartbroken drinks fan even suggesting there was "no point" letting the holiday go ahead now.
And most can't believe that the coffee chain have failed to bring it back – admitting how 'disappointed' and 'gutted' they are that it won't be returning.
Trust us, the responses are serious!
Who knew the Costa orange hot chocolate was such serious business?
However, while THAT popular drink won't be making a comeback, we can look forward to some other, seriously festive treats…
Costa christmas drinks 2017
The Costa Billionaire Latte and Billionaire Hot Chocolate are SERIOUS competitors for our favourite festive drink right now.

Returning favourite Black Forest Hot Chocolate also makes for a gorgeously sweet hit on a cold winter's day.

A returning favourite, the adorable Gingerbread Latte will fulfil all of your festive dreams this year.

Coffee + honeycomb? Count us in! An old fave, the seriously indulgent Honeycomb Latte is the answer to all your festive drink prayers.

Plus, can we take a second to marvel at the ADORABLE  new cups Costa has for this year? We'll take four please.

But what about the Christmas foods on offer from Costa?
Costa christmas food 2017
The coffee chain are offering a delightful looking Chocolate and Hazelnut Shimmer cake, which will fulfil all your sweet cravings in a flash. Salivating? Us? Never…

Their legendary mince pies will also be returning. Because what's Christmas without a good old mince pie?

But the real show-stopper? It's got to be their new, jumbo, Christmas Club Sandwich. Stuffed with cranberry, turkey, sausage and bacon, it's a Christmas roast all wrapped up on in deliciously handy package.
Is that your tummy rumbling, or ours?…

So which treats will you be trying from the Costa Christmas menu? Are you as upset as other customers that the Costa orange hot chocolate won't be returning? Let us know in the comments!