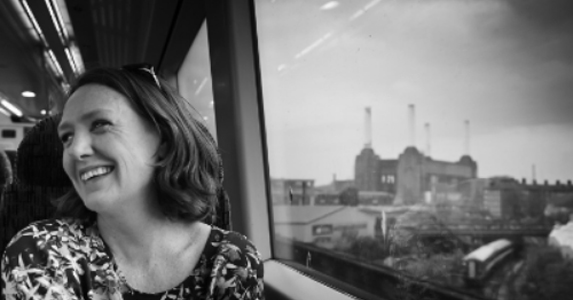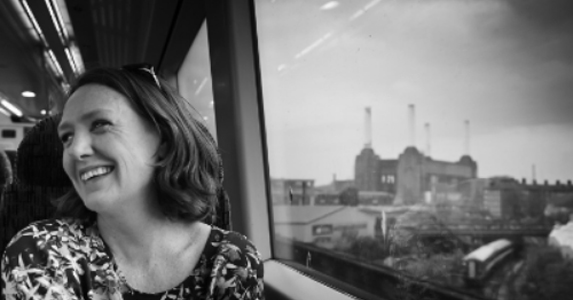 Joanna Czechowska spoke to Paula Hawkins, the bestselling author of the brilliant new thriller The Girl on the Train, which critics are describing as the new Gone Girl

 

This novel is fast paced, well written and enthralling. You're a journalist by training. Have you ever written fiction before?

I did write stories as a child but as a journalist I was writing rather dry financial stuff. However in my spare time I wrote four chicklit novels under the pseudonym Amy Silver. I then decided that thrillers were really more my thing and I began writing The Girl on the Train in 2013.

The trains in London are interesting as they weave around the back of old Victorian houses. Did you get the idea for the book when you were on a train?

Yes, I did. Years ago I was living in London's Earl's Court and used to get the District Line where it goes overground and you get so close to the back of the houses there. I could even see the pictures on the walls of people's front rooms and used to imagine what their lives were like. Then I thought – what would I do if I saw something violent happen in one of those rooms?

Parallels have been made with Gillian Flynn's bestselling novel Gone Girl. Do you think your protagonist Rachel has similarities with Amy?

A lot of people are calling it the new Gone Girl but there are real differences between Amy and Rachel. I suppose both are not very sympathetic characters but while Amy is highly intelligent and manipulative, Rachel is a damaged person who means well and tries to do the right thing. She is an alcoholic and is trying to reform but does keep relapsing. That makes her an unreliable witness to what she sees from the train.

Another theme seems to be 'don't take things at face value'. None of the characters are as they seem. Do you agree?

Absolutely! It's all about perception. Nothing is as it appears on the surface. I think we all imagine other people have perfect lives and seem so glamorous. However, I suspect when you look at Facebook, people are not having as much fun as they say they are.

The three main characters Rachel, Megan and Anna are often defined by their relationship to men. Why is that?

Well they are all in their early thirties and at a time of life when they feel maybe they should be settling down and having children. That means the men in their lives take on an extra significance.

I read you were brought up in Zimbabwe. Do you feel at home in London home?

Yes, I lived in Zimbabwe until I was 17 and then came to London and finished school. I went to university here. I did feel a bit like an outsider and that is translated to my character Rachel who also feels different and that people are looking at her and judging her. In reality, in a busy place like London, probably no one has noticed her at all.

The book has been optioned by Hollywood. When you were writing it did you have any actors in mind for the main parts?

I kind of see Rachel as rather like Bridget Jones in looks but I never had specific actors in mind. I see my characters in general terms as their height, build and colouring but nothing more. I know their personalities inside out but their looks are a bit blurry.

Are you working on a new book?

Yes, it's another thriller and it's about two sisters, one of whom is dead. It's very early days yet and I'm so busy with doing promotions for The Girl On The Train at the moment.

How do you feel abut how The Girl On The Train has really taken off?

I'm really, really excited. I can't believe this has happened to me. I have been in the States doing book tours and it's doing really well there. I hope it will be filmed but I have no control over that. And although the book has a very British setting, they might set it in the States for the film. I'd really love to spend a day on set when they are filming though.

See this week's copy of Woman magazine for a review of The Girl On The Train. PLUS we have a signed hardback copy to give away simply. Simply visit our Facebook page tomorrow to enter!