She might be married to a future King, have a designer wardrobe at her disposal, and live in various palaces and palatial homes around the UK, but if there's one thing the Duchess of Cambridge has that women universally would love, it's her mane of thick, glossy hair.

From copying the Duchess of Cambridge's signature blow-dry, to trying to discover her hair secrets, Kate's hair is the subject of worldwide scrutiny – and envy!
However, Kate's latest look has raised more than a few eyebrows, as royal watchers worldwide react to her surprise new 'do.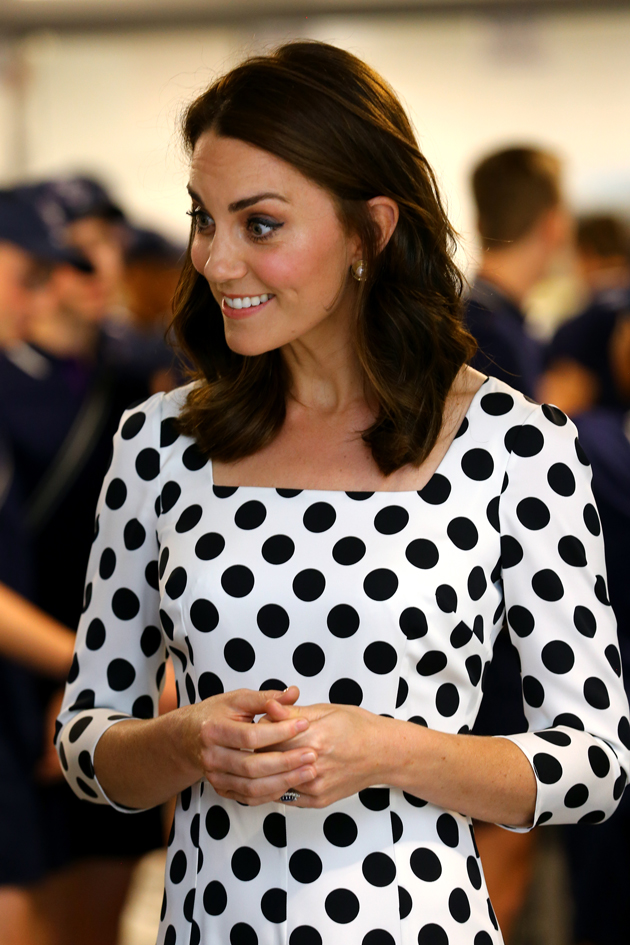 The Duchess of Cambridge is at Wimbledon today in her new role as Patron of the famous tennis championships. Arriving in an eye-catching spotted dress by Dolce and Gabbana, it was her new, much shorter haircut that caught people's attention on social media.

"Why has she cut her hair?!" one royal fan exclaimed on seeing the photos of Kate and her new cut. "It's so much shorter!" exclaimed another.
---
Tell us what you think!
What do you think of Kate's new 'do? Do you like the shorter style? Let us know in the comments below. Or, join the conversation on our Facebook page!
---
Along with her new 'do and monochrome dot dress by D&G, the Duchess also sported colour coordinating accessories. As well as an oversized white handbag, Kate also wore on-trend black summer sandals with a small heel.

---
Read more…
---
The Duchess of Cambridge was still sporting her signature long locks when she attended an event at the V&A museum in London last week. However, she seems to have gone for the chop over the weekend.
The Duchess will visited the V&A to officially open the museum's new Exhibition Road Quarter. In addition to her Wimbledon visit on the first day of the championships, the Duchess is also expected to visit again at the end of the tournament to watch the Men's Finals.
Catherine was out and about again last night, this time sporting a centre parting on her new shorter hair.

Kate opted for tousled waves again to soften the style, with her signature glossy chestnut brow colour. We love the simple, elegant pleated dress, too!