Experiencing hair loss can be an upsetting and difficult time for anyone going through it. For many women, the hair on their head is a defining part of their identity. Our hair has a huge influence on our confidence and how we present ourselves to the world.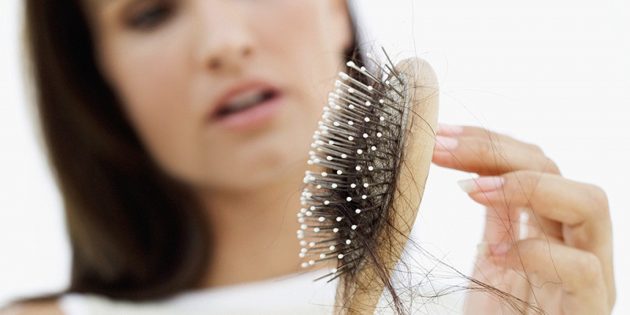 There are lots of products claiming to miraculously cure hair loss, thinning and all related concerns but you are probably still searching for one that actually delivers.
We have narrowed down the sea of products by speaking to a panel of experts and searching the shelves for shampoos that can help you combat thin hair and boost volume.
What is hair loss and what causes it?
The average person loses around 60-100 hairs per day, it is a natural occurrence but when it goes to the extreme is can be quite distressing. Hair thinning occurs when the amount of hair being lost each day drastically increases. This could eventually lead to hair loss.
Hair texture is a genetically determined characteristic and unfortunately, if you are born with naturally fine hair, there is no way to change this. A decrease in hair volume however can be a sign of hair thinning and the sooner you tackle it the better.
There are different types of hair loss and a variety of different symptoms and causes.
According to Anabel Kingsley, a leading trichologist (scalp expert) for Philip Kingsley, the two most common causes for female hair thinning are:
1. "Having a genetic predisposition to follicle sensitivity. This causes a gradual reduction in the diameter of individual hairs and hence a reduction in overall hair volume."
If you do have a predisposition, other factors such as hormone levels and stress could make it worse
2. "Excessive daily hair fall. Post-pregnancy hair loss is very common, occurring in approximately 50% of women 6-12 weeks after giving birth or stopping breast-feeding. Protein and ferritin deficiency, high fevers and crash dieting are also common triggers of telogen effluvium."
Reduced hair volume is a progressive form of hair loss and Kingsley suggests addressing it sooner rather than later. She says, "The unfortunate fact of the matter is, as hair follicles miniaturise so slowly, you will have lost around 15% of the volume of your hair before it becomes noticeable. So, by the time you realise that your hair has less volume, changes to your hair follicles probably started at least 5 years ago, and often more."
A lack of iron and other vital vitamins as well as extreme stress and crash dieting can also increase the likely hood of hair loss or thinning.
Overusing dry shampoo has also been linked to premature balding, due to its effect on the scalp if used too often. "Over using dry shampoo can cause your scalp to become irritable, itchy and flaky" explained Iain Sallis, top Consultant Trichologist.  "The product can coat the scalp and act as an irritant, which can also 'lead' people to not wash their hair as often as they should." If you're using it sparingly, in between washes every now and again, you shouldn't see the condition of your scalp affected.
How can you combat it?
Unfortunately there is no one-fits-all solution to hair loss or thinning. Products can often slow down the process but they are rarely able to reverse the problem. Making some small changes in your diet such as eating more iron can help with your hair's health. Spinach, kale, nuts, dried apricots and brown rice are all excellent sources of iron. Hair is made of protein so an adequate daily portion of protein is vital for healthy hair.
Kingsley recommends their clients in London and New York to eat a 120g portion of "a complete protein" at breakfast and lunch. She recommends eggs, fish, poultry and low-fat cottage cheese.
Managing your stress levels can help the health of your hair. Kingsley says, "Some people find light or low impact exercise like yoga, swimming, and/or Pilates to be very effective. Others feel acupuncture, meditation, cognitive behavioural therapy and/or mindfulness helps them to cope with stress. Do what works best for you."
Over washing your hair can trigger hair thinning or loss. Matthew Curtis, runway and celebrity hair stylist, says "Try to avoid washing hair more than two or three times per week, as over-washing can stimulate the sebum glands leading to hair becoming weighed down with oil and looking finer and even lank."
Neil Moodie, session stylist and Viviscal ambassador says, "Nourishing the hair from the inside out is the most effective way of getting hair back on track. I always recommend Viviscal hair growth supplements to clients that are suffering from hair loss or hair thinning which has 25 years of research behind it."
Do hair loss shampoos actually work?
Hair loss shampoos can help slow down the process of hair loss and they can encourage healthier hair growth but they cannot necessarily reverse the process. Most shampoos tend to focus on improving hair and scalp condition because they do not have long enough contact with the hair to properly encourage re-growth.
So what products are out there?
There are lots of supplements and treatment creams available but we have narrowed down just the shampoos. Most of the products will work best when used in conjunction to a healthy diet, exercise and other supplements. You should consult a expert before starting any treatment and speak to your doctor if you have any major health concerns regarding your hair loss or thinning. Unexpected, extreme hair loss can be a sign of more severe health problems and it is common for people to experience depression or low self esteem during and after experiencing hair loss.
My Thicker, Fuller Stronger Shampoo, £12.95, available from www.lookfantastic.com

2. Viviscal Gorgeous Growth Densifying Shampoo, £7.49, available from Holland&Barrett
3. Nourkrin Woman Shampoo, £12.95, available from Boots

4. Khadi Amla Shampoo £11.90, available at www.ecco-verde.co.uk

5. Time Bomb Larger Than Life Shampoo, £16.50, available at timebombco.com

6. Lee Stafford Hair Growth Shampoo, £7.49, available at Boots

7. Palmer's Cocoa Butter Formula with Vitamin E Moisure Rich Shampoo, £3.99, available at Superdrugs

8. Nanogen Thickening Hair Shampoo, £8.99, available at www.nanogen.co.uk

9. Philip Kingsley Body Building Shampoo, £18.50 available from www.philipkingsley.co.uk