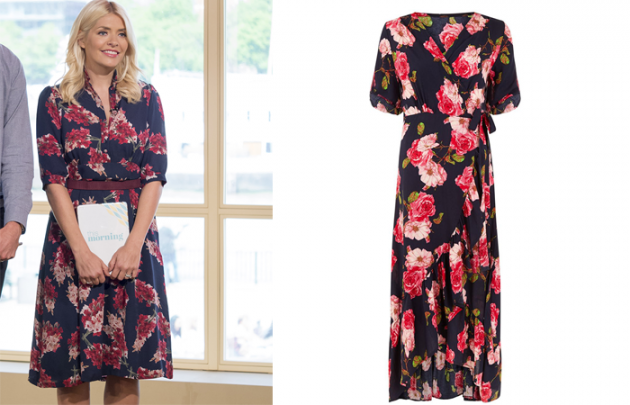 Holly's outfits are nearly always well received but the floral dress she wore earlier in the week divided fans.
The dress was from a London based designer Beautiful Soul and had a price tag of £550.
Fans were disappointed that it cost so much.
Now there is no need to fret because Newlook have this very similar floral dress and it only costs £28.
It has the same floral tones and base colour of navy blue. The high tie waist also means there is no need for a belt!
Buy it Newlook